Implementing Robotics, Machine Vision, Motion & Control In Manufacturing
An integrated system in which vision technology, robotics, and motion control are connected in one process brings automation to manufacturing.
Introduction
Automation is one of the cornerstones of Industry 4.0 and is a priority for many manufacturing facilities to achieve within the next decade. However, understanding the steps required for implementing an end-to-end solution can be difficult for many enterprises as the proliferation of options, emerging communication protocols, and industry standards appear to change and multiply each week.
Some of the challenges and questions raised in this process might include: which robot do I need, do I need a vision system, how can I move my product quickly and accurately, and how will all these devices communicate with each other?
What Is An End-To-End Robotics Solution?
An end-to-end robotic solution uses robot technology to solve a manufacturing problem. It combines multiple technologies to find a solution that adds significant automation to a process. The solution is likely to include a combination of robotics, machine vision, motion & control - organized in a way that suits your problems' specific needs.
A solution could be as simple as a SCARA robot moving parts from a bowl feeder escapement to a part on a conveyor pallet. An end-to-end solution could also be very complex, involving a 3D vision system. For example when a robot needs to pick parts from a bin where the parts are not located or fixed in any way. A 3D camera can guide the robot to where the pick location is on each part using pattern matching and AI.
In both these scenarios technologies combine with a layer of 'smart' realized by applying data science techniques such as AI, machine learning, and deep learning. This intelligence of the system is the key difference between the previous automated functionality of a facility and the new era of industry 4.0.
Core ingredients of integrated production systems include:
Vision
A vision system typically consists of a camera with a lens, specialized lighting, and sometimes a controller for the camera if you are doing complex calculations.
Robotics
There are many different styles of robots with varying reach, payload, and maximum speed capabilities. Common robot implantation will consist of the robot arm, a controller, and a teach pendant. Software/hardware options are added to provide the robot with safety or communication functions or even increased accuracy.
Motion
Motion systems are very customizable depending on if your system consists of DC motors, servo motors, or AC induction motors. No matter which type of motion you implement there will be some kind of controller to communicate or control the motion. Typically these control components will need to be sized for the motor they are driving and will reside within the electrical cabinet.
Safety and communication
Most robotic and automation components these days have the ability to communicate safety signals over an industrial network. This ability sometimes comes in the form of an option when ordering.
As well as understanding what functionalities your end-to-end system requires it is also essential to consider safety and communication. Safety is a critical aspect of a manufacturing facility and this is even more in focus when incorporating automation. Robotics can range from heavy industrial machinery to lightweight collaborative robots. Within each of these comes international and national standards for safety that cover both the robot's construction as well as how they are used, monitored, and maintained.
As the saying goes, 'communication is key', and this is particularly true in automated manufacturing solutions where the communication between robots and between robots and humans can impact productivity, safety, and efficiency. There is a range of communication protocols suitable for different aspects of an end-to-end system with most manufacturing solutions relying on ethernet as an overarching protocol.
Delivering An End-To-End Solution Into A Manufacturing Environment
Implementing an end-to-end solution is a multi-step process that includes building a business case, designing an operating model, selecting potential vendors, managing business change, and developing an appropriate roadmap.
On the engineering side of delivering a robotic solution, you need to analyze your application, review safety risks, ensure your payload is within an acceptable range, and review the features of the product that needs to be handled. Robot simulation software and the documentation provided by the robot manufacturers help to determine if the selected robot model will be able to reach the required positions. For vision systems, you need to make sure your focal distance and field of view calculations are correct for your application. You will also need to ensure you are providing ample lighting, vision systems need light in the correct location in order to ensure the inspections will work as expected.
Examples of end-to-end solutions in manufacturing scenarios
Bin picking
A typical problem in automotive manufacturing is bin picking. A robot is required to pick parts from a bin where the parts are not in the same orientation. The problem lies with the pick location not being in the same spot every time - which renders the preprogrammed robot gripper useless. Robots are great at repetitive tasks but the pick and place position must be in the same location every time.
To solve this problem we can use a 3D camera such as the Fanuc IRVision system. This system consists of a 3D camera that can be mounted on the end of the robot arm or above the work area. When the camera takes a picture it can use vision tools to find the features where the robot needs to grip the part. The IRVision system is completely integrated into the Fanuc robot controller so there is no additional software to purchase. Once the robot has the position updated from the camera it can then pick and place the part.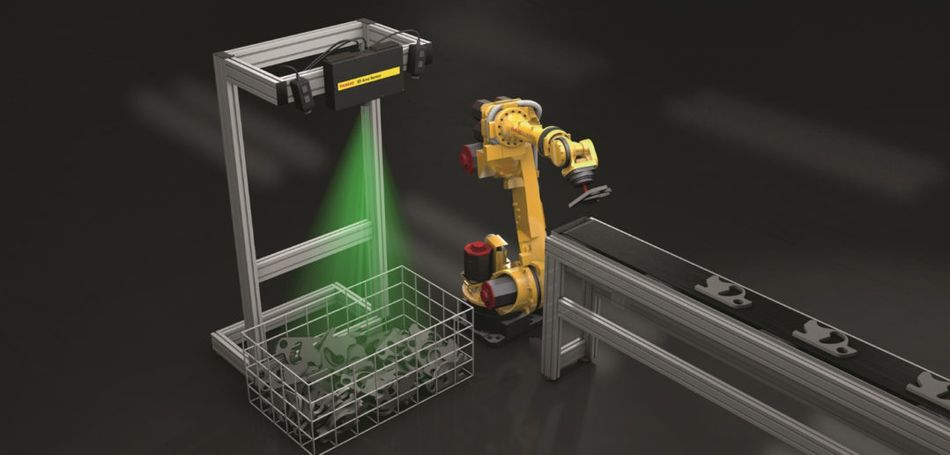 Image 1: A render of the Fanuc Vision system demonstrating how a combination of vision, robotics, and motion combine to solve a manufacturing problem. Image credit: Fanuc.
Offloading a conveyor
Another typical problem is offloading parts from a conveyor belt without stopping the conveyor. This application can be found in just about any industry around including food and pharmaceutical industries. The problem is similar to our last example: the pick position is not in the same spot every time.
In this scenario, the robot is working on a 2D plane so a 3D camera is not necessary, but we have an added problem where the parts are moving as the robot is trying to pick them up. To solve this problem we need two components, a camera, and a servo-driven conveyor. Using a servo motor to drive our conveyor, we will accurately know how fast the parts are moving.
ABB offers a software addon that will use that speed to dynamically move the taught pick position at the same speed as the parts are moving. The vision system will let the robot know where within the taught frame the part will be, provided it's not moved between the camera frame and the robot frame. Once the robot has the updated position from the camera it can start the approach to pick the part in motion with the help of the conveyor tracking add-on.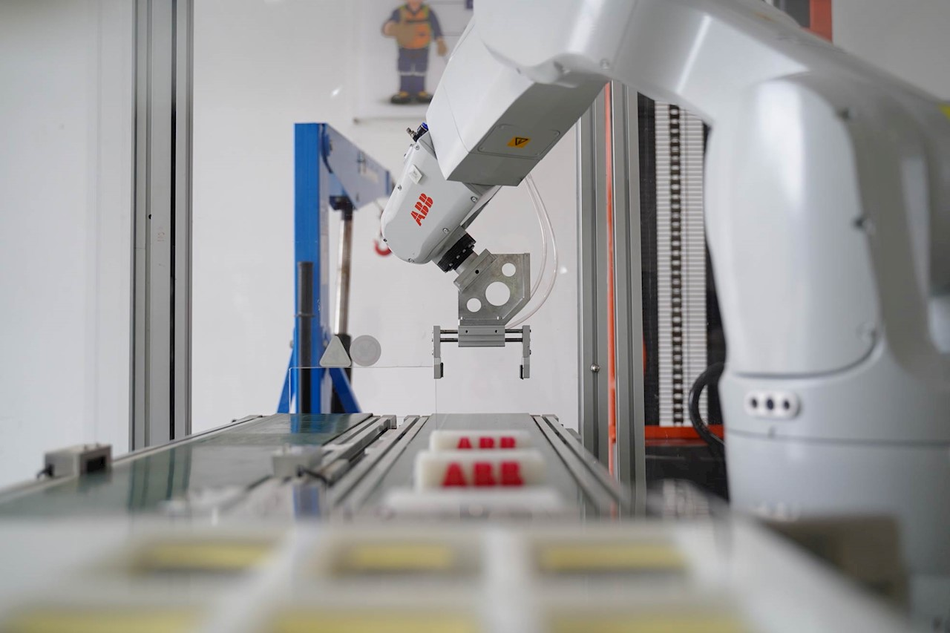 Image 2: ABB solutions for conveyor picking. Image credit: ABB
Learning more about employing an end-to-end automation solution
The Vision, Robotics & Motion trade fair hosted by Mikrocentrum occurred on June 8th and 9th in the Brabanthallen, 's-Hertogenbosch (the Netherlands). This yearly event is a chance for enterprises in the high-tech and manufacturing industry to discover the components for a completely integrated system: from vision and optics, robotics, and motion control to data science solutions. Representatives from leading robotics, automation, and software companies come to show the latest developments in fields such as vision, robotics, sensors, mechatronics, grippers, and drive and operating technologies. The two-day program hosts a variety of keynotes and workshops such as a session on Deep Learning and Modular Design to help enterprises understand and implement integrated automation solutions. Read more about the 2023 event and the participating exhibitors here.
For an impression of the 2019 event check out the video below:
Conclusion
Automation solutions for manufacturing are wide and varied. 3D vision systems can help guide robots, and software add-on packages can assist with complex calculations such as conveyor tracking. By utilizing the components and features offered by automation manufacturers you can greatly reduce the challenges presented by implementing a robotic end-to-end solution.
About the sponsor: Mikrocentrum
As an independent knowledge and network organization, Mikrocentrum has been supporting the technical manufacturing industry for 50 years with training, meetings and entrepreneurship. We offer more than 170 courses in 15 (technical) areas and organize 6 trade fairs, 5 business events, and 15 theme meetings every year.