The 3D Printed Hypercar That Beat The Best
Czinger - a boutique automotive company based in California - beat the record at Laguna Seca which was previously held by the Mclaren Senna.
This article was discussed in our Next Byte podcast.
The full article will continue below.
---
Who Is Czinger?
The origins of most great stories can be traced back to a kid with a dream and in this case, Kevin Czinger from Cleveland, Ohio dreamed of building really cool cars in the state of California which was synonymous with the supercar scene during his childhood.
This inspiration led to Kevin starting Divergent3D in 2014 - a startup with a focus to revolutionize the automotive industry's approach to manufacturing via 3D printing - and Czinger Vehicles Inc. in 2019.
Divergent3D
Building a hypercar is hard. Building a hypercar as a brand new car company is very hard. Building a record breaking hypercar as a new car company is nearly impossible. So, what do you do when faced with the impossible? You simply reinvent your own reality.
With that said, before we get to Czinger's record breaking hypercar, let's discuss the issues the team is trying to address and the solutions they came up with.
Chassis Design 101
Think of a vehicle's chassis as the skeleton; it should be strong and rigid yet as light as possible to minimize the weight that the powertrain has to propel. There are two main ways to achieve this goal: optimizing the physical design of the sub-assemblies and using novel materials/manufacturing methodologies that reduce the overall weight without compromising strength.
Current Manufacturing Techniques
Aluminum alloys are a popular choice for creating the chassis since they offer a high strength-to-weight ratio and die casting is often the preferred approach for manufacturing the parts required for the final assembly.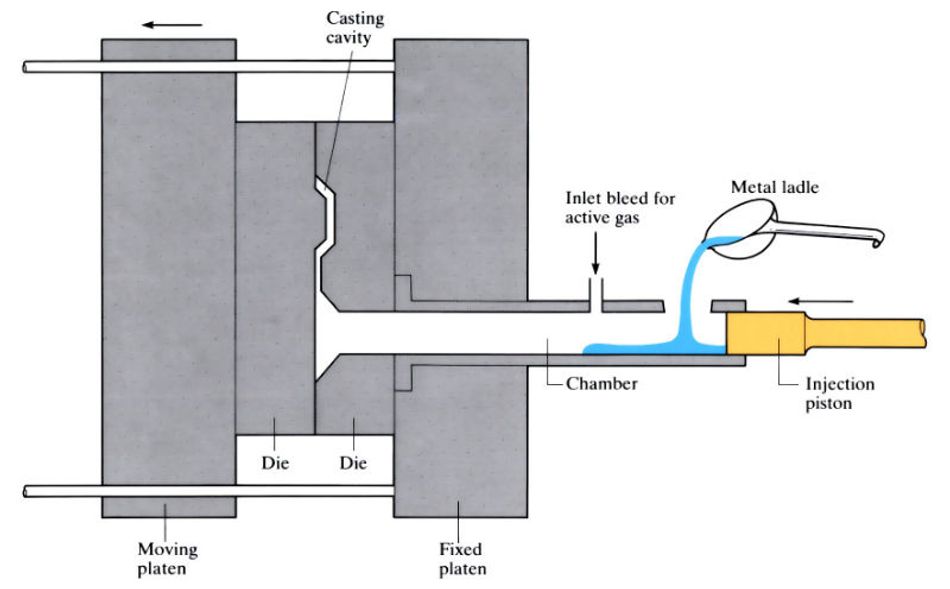 Image 1. Die casting diagram (source: open.edu)
The die casting process is fairly straight forward: A die is created for the desired geometry, molten metal is injected into the die, the part is removed from the die and cleaned of any defects, and finally they are assembled together to create the chassis assembly.
However, this approach is accompanied with high upfront cost to purchase the necessary machinery, limited flexibility regarding design changes due to die costs, and limitations to the geometries that can be manufactured using this approach.
Regardless of these shortcomings, Aluminum die casting has enabled some incredible advancements in the industry such as the Tesla Model 3 chassis which was reduced from 100+ parts to only 3 parts thanks to the GIGA PRESS from IDRA resulting in 40% decrease in manufacturing costs.
Generative Design + 3D Printing To The Rescue
Now that we've established some context regarding the current state of automotive manufacturing, let's jump into the first potential area for optimization: the design.
Generative design enables design engineers to create the most optimized structures possible because they can formulate the general design of a component, specify which regions of the shape are essential, and designate the expected loads that each segment will experience to a piece of software that'll turn that information into countless design iterations from which it will recommend a handful that will match the design criteria.
Image 2. Generative design example (source: Siemens)
The resulting components utilize only the amount of material required to make the part meet the functional requirements making them lighter than what a traditional design team could develop. Unfortunately, greater design complexity means that a traditional manufacturing approach such as die casting are no longer viable.
Now this is where novel manufacturing techniques get to contribute to the design optimization.
Additive manufacturing allows the designer to create complex geometries by sacrificing time, dimensions, and material selection. But Divergent3D laid the foundation to make this feat possible without compromising on any front. Their team has developed a specific aluminum alloy for additive manufacturing which reportedly capable of producing parts at the same rate as casting. In addition to aluminum, they've also produced parts for the Czinger 21C composed of titanium and Inconel.
But wait, there's more!
Autonomous Assembly
Divergent3D has come up with an autonomous assembly system that can assemble the chassis from start to finish with unparalleled precision. A set of robotic arms organized in a 15m x 15m area can assemble up to 10,000 chassis per year and the best part is that the system can be reconfigured to assemble any chassis that is specified; for example, if car A starts selling better than car B, the manufacturer could just reprogram the assembly unit making car B to make car A.
This is a significant shift from the current assembly line method that is currently utilized in automotive manufacturing plants across the world and although it might not be suitable for every application, it could drastically lower manufacturing costs, especially for startups.
Meet The 21C
Let's get some key statistics established before digging into how this car became a reality.
- Weight = 1240 Kilograms
- Power = 1233 brake horsepower
- 0 to 60 miles per hour in 1.9 seconds
- Top speed = 220 miles per hour
- Price tag = $1.7 million USD
There are many technological innovations to marvel at with this car but the chassis is the most impressive by far. Suspension control arms created using generative design and complex 3D printed chassis pieces (called nodes) are joined together with inexpensive carbon tubes or aluminum extrusions which make the assembly look like a love letter between engineering and art.
The powertrain system is impressive as well. An in-house developed V8 - which Czinger claims to be the most power dense internal production combustion engine ever - is accompanied by 2 electric motors driving the front wheels powered by 1 kWh lithium titanite batteries which boast the highest rate of power delivery.
All of this put together results in a car that achieved the new world record at the Laguna Seca Raceway at 1:25.44 thus beating the 1:27.62 record previously held by the McLaren Senna.


What The Future Holds
The Czinger 21C is an incredible feat of engineering and the type of car that makes you want to put a poster of it on your wall. With 80 units planned for production, these vehicles will be a treat to come by in real life.
Although, the 21C is not what I'm most excited about. The technologies that Divergent3D has developed to make the 21C a reality is the game changer from my perspective.
Starting a car company is quite costly and requires a very talented team of engineers to even get a proof of concept off the ground. Divergent3D seems to have minimized the time and resources required to go from an idea to a working concept which signals a possible revolution in the automotive industry similar to what no-code tools have done for software services.