Building Electronic Products with Resilience
Article #1 Electronics Innovation Series. Enabling continued innovation while dealing with the constraints of supply chain uncertainty is a task for both designers and suppliers.
This is the first article of a 6-part series looking at innovation in the electronics industry.
Technology companies are caught between two extremes.
On one side is almost limitless innovation, with technological breakthroughs revolutionising entire industries. But on the other is a global supply chain under unprecedented pressure.
Enabling continued innovation while dealing with the constraints of supply chain uncertainty will be one of the most challenging tasks for the industry in the coming years, and being able to design 'around' these constraints will be key.
Era of innovation
From edge computing to artificial intelligence, synthetic biology, and all the tech which combines to form industry 4.0 - we live in an era of innovation like no other. The speed and scale of that innovation have only been amplified by the pandemic. Covid provided fresh impetus to innovation for two reasons.
Firstly, science has been seen to be humanity's principal weapon against the virus, while the need for rapid progress in finding treatments and vaccines led to barriers in cooperation being broken down. This resulted in a new age of global cooperation between academic institutions, governments, and companies to find solutions to problems – and find them fast.
As the pandemic unfolded, many companies were also forced to undertake a period of technological innovation in order to survive. Being able to let staff work from home, as well as devising new ways to deal directly with customers, helped boost a fresh reliance on, and appetite for, technology. According to research by Mckinsey, companies' overall adoption of digital technologies sped up by three to seven years in just a matter of months. [1]
In the aftermath of the pandemic as countries slowly reopened, the need to innovate has not been lost – with many governments making technological advancements a cornerstone of their economic recovery plans. In the UK, the British government recently announced [2] a new £39.8 billion R&D budget from 20022-25, the country's largest-ever – which it plans to distribute with partner organisations.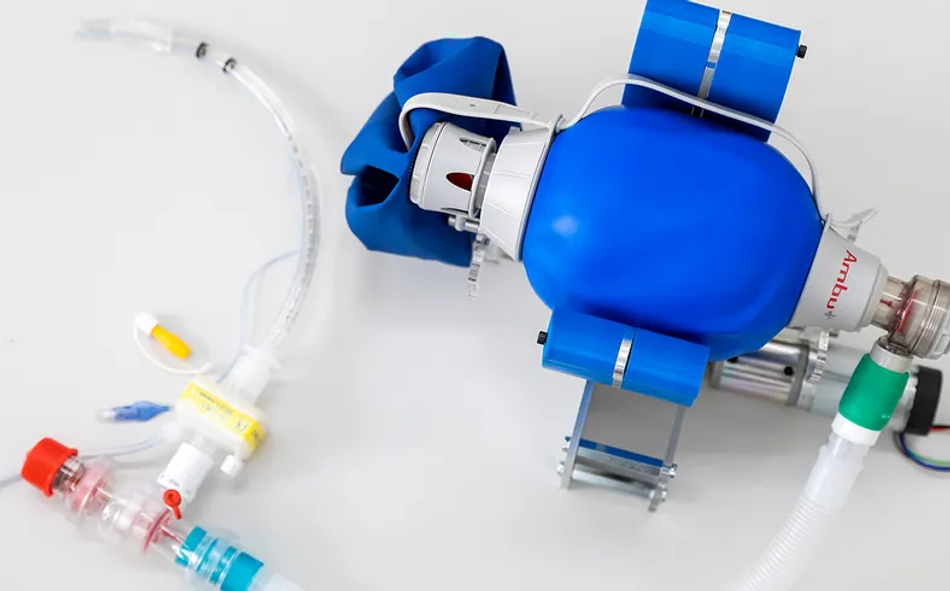 The Covid-19 pandemic spurred innovations such as low-cost ventilators. Image credit: Nicola Pitaro/ETH Zurich.
Supply chain challenges
Despite the growing appetite for innovation and technology to fuel the development of new products, industry faces huge challenges due to unprecedented pressures on the global supply chain.
The seeds of the crisis were sown even before Covid. China had established itself as a manufacturing giant, producing many of the components used by industry in bulk and at affordable rates.
But power and labour shortages, coupled with tariffs imposed by the former US administration, impacted China's ability to build and export those components and the rates it previously had. Gartner's 2020 survey[3] of 260 supply chain leaders revealed 33% had moved sourcing and manufacturing activities out of China or planned to do so in the next two to three years.
Covid demand rebounds
Covid and its resulting fallout had a double impact on supply chains. Lockdowns caused disruption to manufacturing itself. For example, the Chinese Port of Ningbo - the world's third busiest - was shut down last August due to a single case of COVID-19. The second way it impacted supply chains was by temporarily reducing consumer demand while countries were in lockdown. When those lockdowns lifted, consumer demand rebounded and supply chains could not cope.
Impact of Brexit
The United Kingdom and, to a lesser extent, the European Union, have also had to contend with the impact of Brexit on supply chains. This has resulted in additional tariffs and delays at ports. The UK Office for National Statistics[4] found that 5% of companies in the UK had changed their supply chains due to Brexit.
War in Ukraine
The ongoing conflict in Ukraine has also had an impact on supply chains. A report by Dun & Bradstreet showed that more than 600,000 companies around the world rely on Ukrainian and Russian suppliers. Both countries are also big sources of neon and hexafluorobutadiene gases which are essential for the manufacture of semiconductor chips.
Design constraints
Designing within constraints is not a new challenge for industries. Even before the current supply chain crisis hit, innovators had to contend with a multitude of other issues.
These could include budget, staffing, available tools, time and other factors such as trends in wider society, the views of the consumer and public, as well as government legislation. In order to deal with these constraints, tech companies had to do what they do best - innovate.
By designing and constructing components and products that make allowances for constraints, they are able to build resilience into their products. The challenge posed by supply chain issues is no different. Perhaps the greatest design constraint in the world today - the ability to source products at quantity and in an acceptable timeframe - means manufacturers must factors this into how they design and produce their products.
Solutions
In order to tackle the supply chain crisis head one while still continuing to innovate, electronic product OEMs must be able to design within the current supply chain constraints.
There are number of ways they can do this. These include:
Work with what is available. It may sound obvious, but companies can adapt their designs to make use of the components which are readily available. Even if adapting those designs requires short-term costs, it will be beneficial in the longer term.
Auxiliary components. Products can be designed with auxiliary microcarrier cards. Although this can impact on cost, it can be beneficial if the original components are not available.
Creating a dual footprint design.PCBs can be created which accommodate multiple footprints. This may require some flexibility in terms of how firmware is added but can provide additional supply chain resilience.
Substituting secondary components. Products can be designed so parts such as memory chips can be replaced with substitutes. The adaptability of drivers will be a factor here.
Understand the supply chain limitations. Parts may take time to produce and deliver under the current circumstances, so engaging a supply network that is reliable and can quantify what it is able to deliver – and when – is vital.
To enable all of this, innovators must find reliable suppliers which have extensive details on stock and are able to provide visibility of supply issues in the short and medium-term. This enables OEMs to know with near certainty that they can source the components they need. If they are unable to source those components, they are at least able to make quick decisions about alternative designs and pivot if necessary.
Being able to understand which components are available and how this impacts manufacturing times will be crucial for companies that hope to stay one step ahead.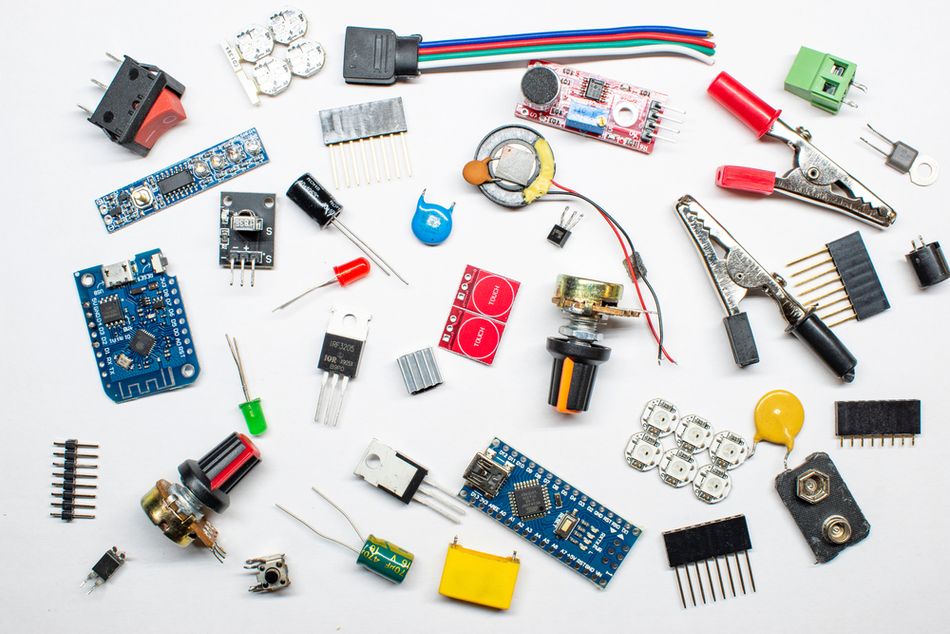 To design with resistance, OEMs to know with near certainty that they can source the components.
Innovation in uncertain times
We live in uncertain times, but uncertainty has never been barrier to innovation. Indeed, many of history's greatest innovations have come about during hard times, embodying the phrase 'necessity is the mother of invention'.
That being said, in order for companies to compete they have to have as much certainty as possible in their supply chain and production lifecycles if they are not only to remain competitive but outshine the competition.
Being able to innovate in a world where this is increasingly important, while also tackling unknowns such as the supply chain crisis, will require companies to adapt.
Firstly, they will have to design 'around' the constraints of supply chain problems by developing products with components that can be more easily sourced, or which can be replaced with alternatives if the need arises.
To do this successfully, they will need suppliers that can provide reliable information on things such as component details, quantities, and delivery times. By doing so, they can continue to innovate regardless of ongoing supply chain problems.
Building for Resilience with OKdo
Suppliers such as British-based OKdo can support engineers to make the kind of smart, data-based design decisions that enable them to focus on innovation in the face of these supply chain challenges. Okdo assists engineers by delivering a unique combination of software, development support, and manufacturing services. they work with partnerships large and small to make the best products available. OKdo goes beyond just supply and assisting innovators through support and expertise in part selection, prototyping, customization, and large-scale manufacturing. Learn more about how they can help you to build IoT products with resilience at their site.

References
1. The new digital edge: Rethinking strategy for the postpandemic era:
https://www.mckinsey.com/business-functions/mckinsey-digital/our-insights/the-new-digital-edge-rethinking-strategy-for-the-postpandemic-era
2. https://www.gov.uk/government/news/government-announces-plans-for-largest-ever-rd-budget
3. https://www.gartner.com/en/newsroom/press-releases/2020-06-24-gartner-survey-reveals[…]-chain-leaders-moved-business-out-of-china-or-plan-to-by-2023
4. Early insights into the impacts of the coronavirus (COVID-19) pandemic and EU exit on business supply chains in the UK: February 2021 to February 2022:
https://www.ons.gov.uk/businessindustryandtrade/internationaltrade/articles/earlyinsightsintotheimpactsofthecoronaviruspandemicandeuexitonbusinesssupplychainsintheuk/february2021tofebruary2022