Simulation-driven design for product engineers
Article #4 of our simulation series. This article previews a workshop that will take place at the Don't be Late to Simulate event on November 30.
This is the fourth of five articles in a series about simulation tools sponsored by Altair. Altair is hosting the free virtual global event, Don't Be Late To Simulate on November 30, 2021: 2:00 p.m. (Paris) and at 8:00 a.m. (New York).
As part of the program, Altair's director of global business development manager, and applications engineer Ujwal Patnaik and Chris Sambell will present the one-hour workshop: The Role of Simulation From Concept Development to Final Design. They will use the example of a belt-sander to demonstrate the many ways simulation can be used to optimize and improve the design process, leading to more efficient products and reducing time to market.
The new paradigm of product development
While most product design companies plan new product road maps with a customer-centric approach, many products still fail in the market. Common reasons for this failure include:
New products evolve from customers' functional requirements but are often compromised with strict time-to-market timelines.
Products are becoming more complex, and product teams do not have time to innovate, which may lead to mediocre product design or over-design.
In the product development cycle, teams may struggle to have the expertise to run simulation - missing out on valuable insights.
Because of a lack of simulation experts, some companies only use simulation to validate designs after most product choices have been determined explicitly or implicitly, leading to product failures or products with manufacturing defects.
Product teams see the benefits of incorporating simulation into their design process in three key areas:
Time-to-Market. Research has shown that 72% of products created with simulation meet product launch date targets, versus only 50% of products for non-simulation users. 1
Cost. Simulation assists in meeting costs in both design and manufacturing.
Quality. Companies that have switched to an incorporated simulation report a 27% increase in meeting quality targets.
In the upcoming workshop, engineers from Altair will go through the product engineering of a belt sander using the Altair Inspire and Altair SimLab products.
Multiphysics Simulation with Altair
Inspire enables design engineers to create, modify, and defeature solid models quickly, enabling the creation, optimization, and study of innovative, structurally efficient parts and assemblies. The software assists both simulation analysts and designers to perform what-if studies faster, easier, but most critically earlier, encouraging collaboration and reducing product time to market.
SimLab is a process-oriented multidisciplinary simulation environment to analyze the performance of complex assemblies. Multiple physics, including structural, thermal, and fluid dynamics, can be easily set up using automated modeling tasks, helping to reduce the time spent creating finite element models and interpreting results.
Using Simulation From Concept Development to Final Design: Workshop
A belt sander is used in shaping and finishing wood and other materials. It's a complex tool that has an electric motor that turns a pair of drums on which a continuous loop of the sandpaper smoothes the surface. While a very practical object, the design must also consider aesthetics and ergonomics, as well as user comfort by controlling noise and vibration levels. There are many steps to the design and simulation plays a critical role in not only designing an efficient and desirable product but is used to test manufacturing possibilities, durability, and safety.
A belt sander has a lot of plastic parts in the casing and handle. It's important to ensure that these parts of the belt sander are within the range of the required dimensions and that the resulting design can be effectively and efficiently manufactured. To achieve this, the first step is to conduct a concept design analysis of the belt sander external housing and optimize the internal rib pattern to improve stiffness and reduce weight.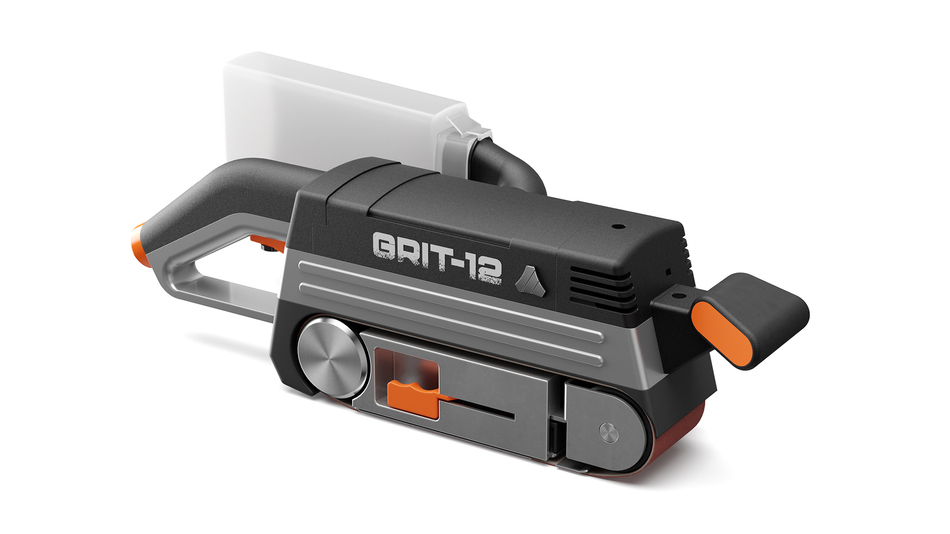 Later in the process, the optimized design will go through the manufacturing process with a filling, packing, cooling, and warpage analysis. A material characterization (short fibers) is also completed to conduct stress analysis and detail validation studies. This battery of tests includes drop tests, 3-point bending, and fluid dynamic analysis to interrogate the product's cooling ability. In this test, the conjugate heat transfer is tested while the motor is in function to clearly understand the cooling and heating cycle of this product. Once it satisfies all the design & validation requirements, you have a belt sander ready to manufacture.
The workshop will go into detail about how to resolve the above challenges and will also showcase a few additional benefits, including:
Identifying the right simulation tool for the right job
Simulation continuity
Unified interface for multiple physics.
The workshop is part of the global virtual event, Don't Be Late To Simulate on November 30. Register to secure your place in the workshop and check out the full list of speakers on the event page.
This is the fourth of five articles in a series about simulation tools. The series covers case studies on using simulation in product design and explores the applications of multiphysics simulation.
About the sponsor: Altair
Altair is a global technology company, which provides software and cloud solutions in the areas of simulation, high-performance computing (HPC), and artificial intelligence (AI). Altair enables organizations in nearly every industry to compete more effectively in a connected world while creating a more sustainable future.

References and further reading