Enabling The Next Generation of Connected Applications in Harsh Environments
Article #1 of Connectivity and Sensing in Harsh Environments Series: Electrical components that enable the transfer of control and power are improving to fulfill the requirements of cutting-edge industrial applications.
This is the first article in a 6-part series featuring topics on Connectivity and Sensing in Harsh Environments. The series will showcase how highly engineered connectivity and sensing solutions enable advancements in manufacturing, transportation, construction, healthcare, energy generation, and consumer products. This series is sponsored by Mouser Electronics. Through the sponsorship, Mouser Electronics shares its passion for technologies that enable smarter and connected applications.
As Industrial Internet of Things (IIoT) technologies become a norm in the manufacturing and service sector, advancements in automation and connectivity technologies must go hand in hand to embrace the digital transformation. The technology adoption bell curves in the industrial space which historically averaged seven years have now come down to just two to three years, meaning the rate of acceptance of the latest technologies has increased and is expected to continue to do so in the future. [1] Reliable and standardized industrial connectivity is the key to continuous and incremental operational improvements.
In this article, we explain how connectivity technologies are evolving by implementing the latest design considerations. By showcasing the advances in common electronic components like connectors, terminals, splices, relays, and heat shrink tubing by TE Connectivity, we try to understand how a connectivity system can be engineered for harsh environments.
Evolving connectivity technologies
In recent years, an explosion of companies specializing in asset management software and hardware tools has enabled operators and site managers to optimize maintenance tasks in real-time, minimize disruption, and extend machinery life. Approximately one in three manufacturers already use or plan to use VR and AR for product design, development, maintenance, repair, operations, training, and remote collaboration. [2]
The glue, tying the new technologies, equipment, and industrial devices, integrates faster communication speeds on the plant floor via high-speed ethernet and 5G wireless communications for smart manufacturing. 5G specifically offers wireless flexibility, high bandwidth capabilities, low latency, and high reliability, enabling network machines, and equipment to communicate wirelessly with back-end systems in previously impossible ways.
Machinery manufacturers are pushing to evaluate and implement these emerging technologies for several reasons. They are rapidly adapting to market realities shaped by customer demand.
The rapid shift in digital trends, including overnight delivery of virtually everything, is now a new norm. It is the minimal threshold for companies planning on entering a new market or a new geographic region.
Recent repatriation of manufacturing and production to the United States, combined with the need to support regional and local customers, impacts the new production floor equipment. Regardless of where plants are located, this equipment must meet the rigors of production while also addressing employee safety, remote access to real-time production and equipment performance data, and do both with an eye toward earth-friendly processes. These global and regional trends drive companies to upgrade machinery and production equipment and change the way they do business.
Design considerations for improved connectivity
Today's design considerations move well beyond the basic requirements to offer enhanced productivity, safety, and profitability, all through the optimization of designs.
Some of these considerations include:
Durability for harsh environments
Reliable functionalities
Product and machine modularity
Miniaturization
Protection and safety
Connectivity options
Industry standards and certifications
Ease of assembly
Simplification of design
Wireless technology
Connectivity technology manufacturers are overhauling their product portfolio to address these design considerations. The improvements are most prominent in products like WiFi antennas, sensors, electromechanical products, transformers, switches, heat-shrink tubing, and relays. Design simplification is achieved by the one-step assembly and automated processes for high reliability. An example of improved functionality includes pre-loaded housings that make for less labor-intensive and easier manufacturability. For designs that require high power and high operating temperatures, secondary-locking technologies are used to add safety. When adding Internet of Things (IoT) features to existing circuit boards, manufacturers provide interconnects that save board space to reduce cost or allow for more components on the board without increasing the overall size.
Safety can be seen across the product spectrum. A low insertion force is required in connectors for operators to help eliminate ergonomic issues while still creating interconnects that are appropriately connected without failures.
In the next section, we shall take a look at some of the most commonly used electrical connecting technologies and share innovative features for such products.
Connectivity products used in modern industrial systems
Let's take a look at some physical connectivity components that are the backbone of the connected environments. The product classes that we discuss include electrical connectors, terminals, splices, heat shrink tubings, and relays.
Electrical connectors
Designing an electrical/electronic system often requires engineers to interconnect the terminals of various components/systems with each other. The task is simple if all the components are available on the same Printed Circuit Board (PCB), but requires a dedicated means of connection as the system is spread across multiple boards. This is where electrical connectors come in.
There are numerous types of connectors having their own set of specialized applications. Connectors address all types of physical interconnect configurations including wire-to-wire, wire-to-board, board-to-board, cable-to-cable, cable-to-panel, wire-to-panel, wire-to-component, single row, dual row, Terminal Position Assurance (TPA), and shrouded & unshrouded headers.
Terminals and Splices
In the context of electrical wiring, splice refers to the electrical components that help connect two or more terminals of a wire together. The component comes in extremely handy when the length of a wire needs to be increased by connecting another wire or when two systems need to be interfaced. They are seen as a better alternative to soldering as the use of splices typically results in a permanent mechanical bond between the connected wires. [3]
Materials like brass, copper, steel, copper alloy, phosphor bronze, stainless steel, and nylon are used in the making of the components. Plating options include materials like nickel, tin, silver, and unplated pre-tin. The splicers come with extra locking mechanisms that ensure that during vibration, the components themselves do not fall off of their mated parts. The terminals are available in various shapes, including flag receptacle, straight receptacle, housing, ring & spade tongue, wire crimp tabs, PCB tabs, and board-mount tabs. Careful consideration is given to the width and even thickness of tabs while manufacturing.
Relays
Often known as the electrically controlled switches, relays are used where a high-power signal is supposed to be controlled by a low-power control signal. Conventional relays contain an electromagnetic coil, which, when energized, helps switch the relay ON/OFF. Modern solid-state relays, on the other hand, use TRIACs (bi-directional thyristor) to perform the switching operation.
Heat-Shrink Tubing
Heat-shrink tubes are used to provide mechanical strength and protection against environmental factors like water ingress, chemicals, etc. These tubes are made up of thermoplastic material that softens when heated and hardens back when cooled. Effective use of these components can be made as protective covers, insulators, organizers, noise reducers, and more.
Features of connectivity solutions by TE Connectivity
Electrical connectors by TE: TE connectors are designed to reliably transmit data, signals, and power in the harshest and most extreme environmental conditions. Key portfolio benefits in this product segment include:
IP rated sealing protection
AWG sizes ranging from 30 to 8 AWG
Voltage ranges between 50 to 600 V or even up to 1000V
High-power handling capabilities
High-temperature range spanning -25°C to 110°C and even more than 150°C based on applications
Broad portfolio of options
Glow-wire tested solutions for harsh environments
Various insulation offerings
Miniaturized solutions
Polarized housings and latching mechanisms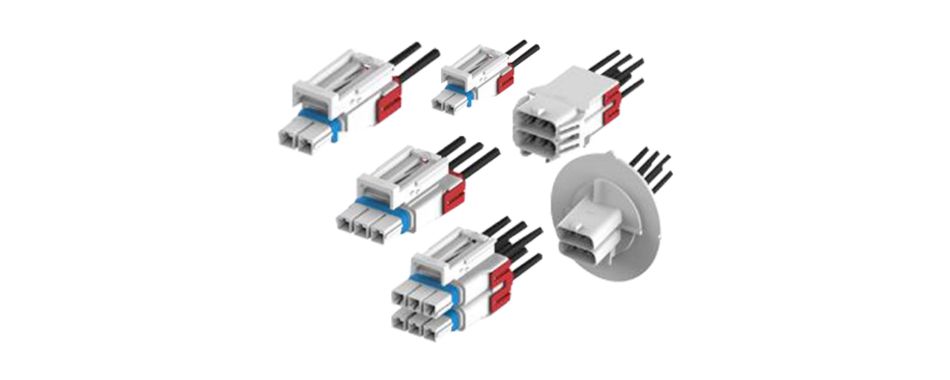 Fig. 1: Power Versa Lock Connectors by TE. Source: Mouser
Relays by TE: The TE relays portfolio provides high-inrush capabilities and powerful switching needs. Key portfolio benefits are:
Ability to withstand high-temperatures
Various models to support a wide range of electrical loads
UL Class F approved insulation systems
Designed to withstand extreme shock/vibration
ROHS compliance and IED 60335-1 approved offerings
Sensitive and standard coil options to accommodate a variety of drive circuits
Current ratings ranging from 3A to 50A, and contact voltage ratings including 277VAC/30VDC, 250VAC/28VDC, and 250VAC.
TE relays also include power printed circuit board (PCB) relays up to 16A, panel, plug-in relays, single relays, high-frequency and so on, solid-state circuit breakers, and transformers.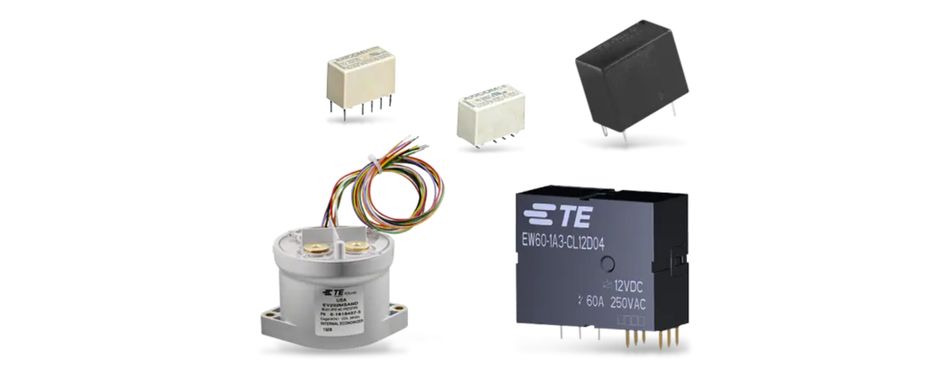 Fig. 2: TE Connectivity manufactures various types of relays, including single relays, high-frequency relays, solid-state relays, and more. Source: Mouser
Heat Shrink Tubings by TE: TE has an extensive portfolio of heat shrink tubing products. The company offers a wide range of single wall, dual wall, and specialty products that seal, protect, insulate, organize and offer strain relief to the connected wires. Key tubing benefits include:
Electrical insulation to protect components
Strain relief
Protection against mechanical damage and abrasion
Offered in single wall, dual wall, or specialty variants
Mechanical protection
Wide range of operating temperatures
Suitability for harsh environments
MIL-SPEC offerings
Fig. 3: Heat shrink tubing by TE. Source: Mouser
TE's heat shrink tubing offers mechanical protection and features double fabric and superior abrasion resistance. The heat shrink tubings are quite suitable for harsh and MIL-SPEC environments
Terminals and Splices by TE: The TE family of terminals and splices offers pre-insulated or non-insulated, closed barrel, and open barrel terminals. These ergonomic wiring solutions are designed for high retention and low insertion force. Key portfolio benefits for terminals and splices include:
Pre-insulated and uninsulated options
High-temperature solutions
Application tooling
Variety of plating options
Straight and flag configurations
Vibration resistance
Ergonomic design
Low insertion force requirement
High retention capacity
MIL-SPEC certified offerings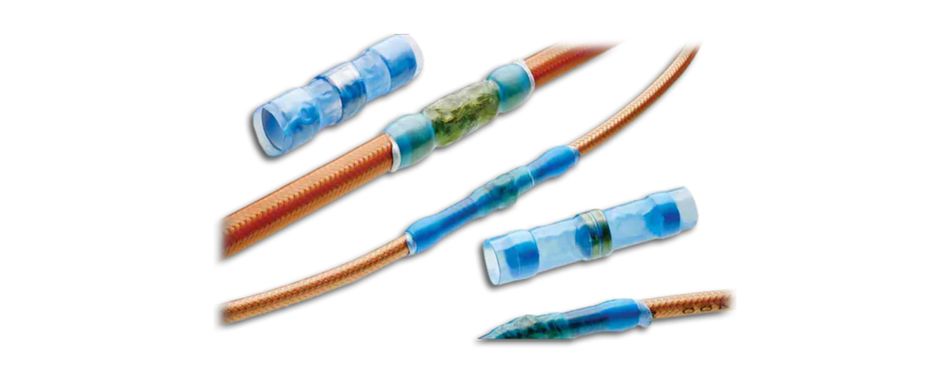 Fig. 4: Terminals and splicers by TE. Source: TE
TE designs its models specifically to ensure they are not affected by vibration and get locked permanently. The terminals are approved by UO, CSA, and IEC 60335-1. Packaging in this category includes real loose pieces, small packs, or tape mounted, all based on the production environment.
Conclusion
Addressing safety, sustainability, productivity, and connectivity challenges in a rapidly changing industry helps meet the most fundamental and transformative changes in where and how goods are produced and delivered. Connectivity technologies have a key role to play as an enabler in the development of the next generation of industrial applications.
This article was initially published by Mouser and Amphenol in an e-magazine. It has been substantially edited by the Wevolver team and Electrical Engineer Ravi Y Rao. It's the first article of a 6-part series examining innovations in connectivity and sensing technologies for harsh environments. Future articles will introduce readers to some more interesting applications of the technology in various industries.
The introductory article provided an overview of the different harsh environments that electronic circuits and systems are put through.
The first article showcased how improvements in connectors, terminals, splices, relays, and heat shrink tubing enable connected applications
The second article was focused on some key trends and design considerations for automotive connectivity systems.
The third article presented three case studies on how connectors and terminals enable massive power handling in offshore installations.
The fourth article shifted the focus back to the transport industry to explain the necessity of reliable connectors that withstand harsh environments.
The fifth article was about the theory of sensor design for harsh environments.
The final article examined the principles, design, manufacturing, and applications of heat shrink cable accessories in depth.
About the sponsor: Mouser Electronics
Mouser Electronics is a worldwide leading authorized distributor of semiconductors and electronic components for over 1,100 manufacturer brands. They specialize in the rapid introduction of new products and technologies for design engineers and buyers. Their extensive product offering includes semiconductors, interconnects, passives, and electromechanical components.

References
[1] Rita Gunther McGrath, "The Pace of Technology Adoption is Speeding Up", Harvard Business Review, 25 November 2013, Updated 25 September 2019, [Online], Available from:
https://hbr.org/2013/11/the-pace-of-technology-adoption-is-speeding-up
[2] PwC Network, 'For US manufacturing, virtual reality is for real: how virtual and augmented reality technologies are reimagining America's factory floors', 2016, Manufacturing Institute, [Online], Available from: https://www.pwc.com/us/en/industries/industrial-products/library/augmented-virtual-reality-manufacturing.html
[3] John Sandwell, 'Sealed and Protected with Heat Shrink Tubing', TE Connectivity, [Online], Available from:
https://www.te.com/usa-en/campaigns/consumer-solutions/tubing-trend-paper.html