5 ways to ride out inflation with 3D printing
The last time prices for groceries and gas rose this quickly was 1981. Four decades later, inflation in the US hit 9.1% in June, causing national banks to turn the dial on interest rates in an effort to cool the economy – without freezing it into recession.
The last time prices for groceries and gas rose this quickly was 1981.
Four decades later, inflation in the US hit 9.1% in June, causing national banks to turn the dial on interest rates in an effort to cool the economy – without freezing it into recession.
When our previous global crisis hit, COVID brought together 3D printing communities from all over the world to print thousands of masks for healthcare workers.
This helped prove one thing:
3D printing is a disruptive technology that allows teams to become more agile, self-sufficient, and resilient – even while global crises rage.
So now that the global crisis is economic, here are a few ways that 3D printing can help you or your business ride out inflation.
1. 3D print parts you would usually outsource 
Inflation causes everyone to take a closer look at their expenses. They are on the hunt for quick savings because the purchasing power of their money has decreased. 
The same belt-tightening happens in business. Companies scrutinize their spending to find more affordable ways to stay productive and profitable.
One way to do this is by making an inventory of parts and tools that can be 3D printed. In this way, you can find savings that you don't have to wait for.  Why?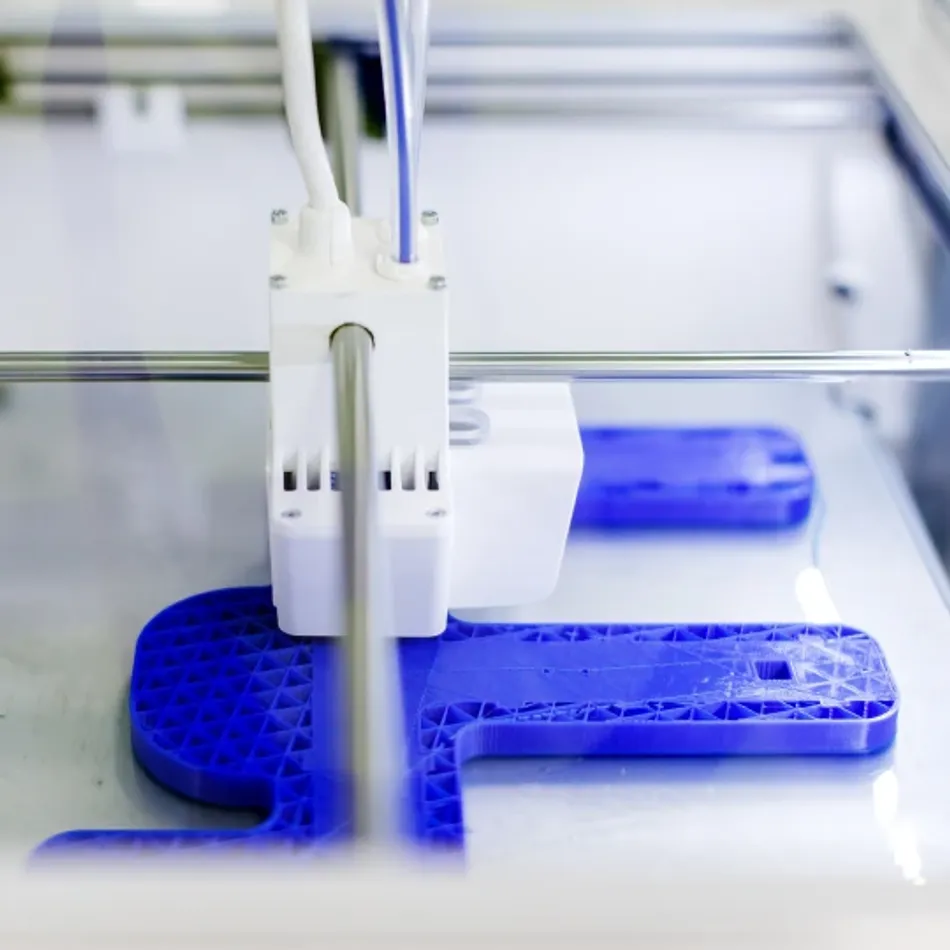 3D printing parts on demand reduces dependence on shipping and safeguards against fluctuating energy costs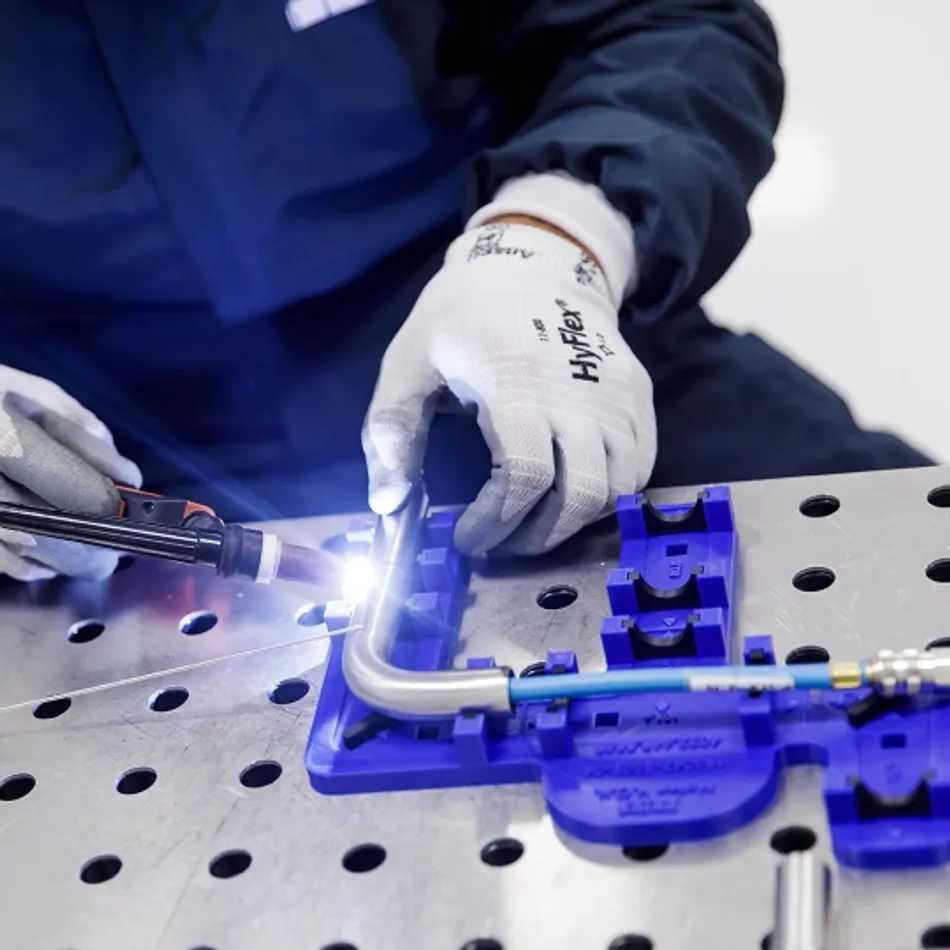 Instead of waiting weeks, you can have your parts in days and prioritize tasks that add the most value
Because in-house production means less shipping. And that gives businesses more protection from rising energy prices (which have gone up 41.6% over the past 12 months) and possible supply chain disruption.
It also results in better control and visibility over costs. There are fewer surprise invoices and costs are less likely to fluctuate.
Do you want help finding cost-saving 3D printing opportunities where you work? Then download our application finder guide.
2. Make existing processes more efficient 
Another way that businesses defend themselves against financial headwinds is to avoid risk and prioritize work that adds the most value. 
More time is dedicated to fewer activities – effectively resetting the way that work is done. In turn, this creates a golden opportunity to find new ways to make workflows more efficient. 
3D printing offers a way to take advantage of those opportunities. The technology is affordable and low-risk, giving people a tool to solve their problems quickly and efficiently.
And by following the Lean manufacturing playbook, you can create custom tools, parts, and organizers that reduce downtime and wasted effort. 
3. Use time saved to keep iterating 
Another benefit of in-house 3D printing is the speed and responsiveness of the technology. You can have an idea in the morning and play with a physical prototype in the afternoon – dramatically shortening iteration cycles.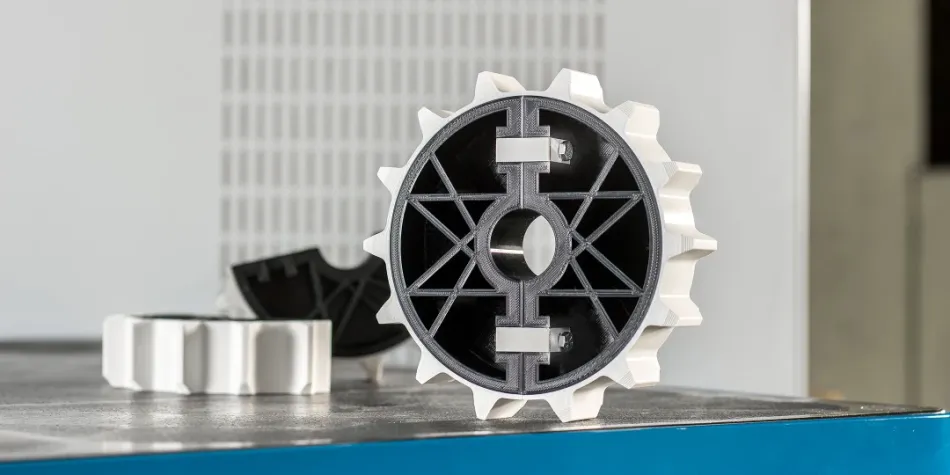 Parts like this sprocket wheel for a conveyor system can be designed, printed, and iterated upon quickly to maintain line uptime
For example, L'Oréal's Additive Manufacturing Manager, Matthew Forester told this story on the Talking Additive podcast:
When visiting a L'Oréal production plant on a Friday, Matthew discovered a 3D printing opportunity on the production line. On his way back to Paris, he quickly drew a replacement in CAD on the train, sent it via email to the plant's engineers, who then started it printing over the weekend. By Monday morning, the replacement was ready to run in the line at full speed production. (These parts used to be made from aluminum with a 12-week lead time.)
If design and iteration can go this quickly, you gain time to test and validate more thoroughly. And that reduces the risk of having to pay for expensive mold reworks or tooling changes later down the line. 
Plus, you can more quickly react to changes in consumer demand, for example by 3D printing tools that enable faster changeovers, or small batches of products to go to market faster. 
4. Automate more production 
Customers we've spoken to say 3D printing is like having an extra colleague working for you.
This is because the reliability of the technology allows more designers and engineers to work in a new 24/7 cadence: Design by day. 3D print by night. 
To enable this, Ultimaker 3D printers are built and tested to run unattended. For example, the Ultimaker S5 Pro Bundle includes a Material Station, which can hold 6 spools of 3D printing material in a humidity-controlled chamber. It will then switch to a new spool if one runs out.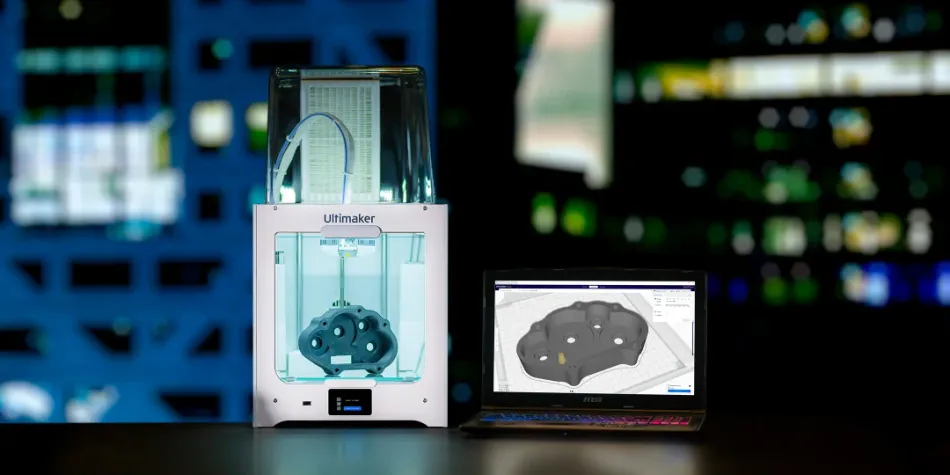 Design by day. 3D print by night. That's the new cadence designers and engineers are adopting thanks to the reliability of today's 3D printers
Automation like this means 3D printer users can spend less time interacting with the machine and more time doing higher-value tasks.
On the topic of value…
5. Make yourself more valuable with new skills 
With a possible recession looming, many companies have publicly (or internally) announced plans to slow or halt hiring. 
So when there's too much demand for too few jobs, 3D printing gives you another way to stand out and offer more value to a potential employer. 
For example, 3D printing skills show you're literate in technology linked with digital transformation and Industry 4.0. And many companies will understand that additive manufacturing has the power to drive change well into the future.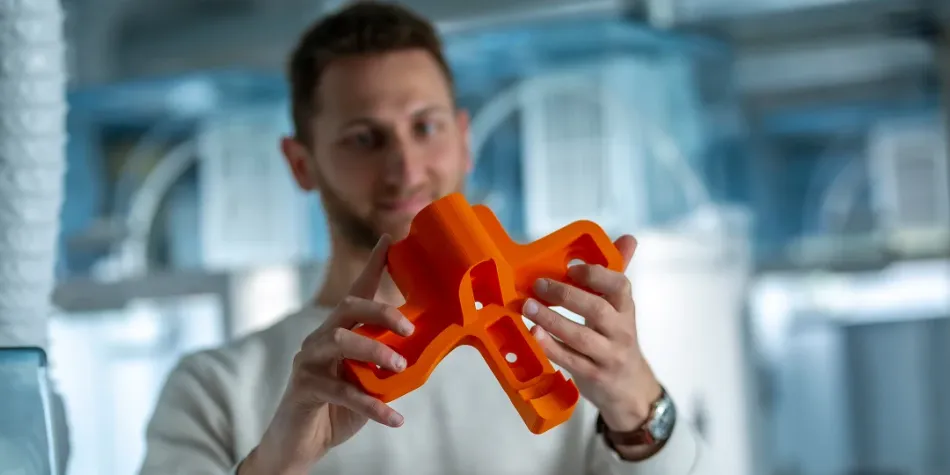 Learning to use a 3D printer is easier than you might think – especially when every Ultimaker 3D printer is simple to use and includes access to a wealth of e-learning courses
Want to know the best part? 
It's not difficult to learn 3D printing skills. 
At Ultimaker, our R&D teams go to great lengths and perform thousands of hours of testing to make sure our 3D printing experience is as easy and turnkey as possible. 
And each printer also comes with access to one of the most comprehensive 3D printing e-learning libraries available online – Ultimaker Academy. 
In the face of inflation, and when change and uncertainty seem to be the norm, 3D printing offers a powerful way for you or your business to ride it out – by staying in control and working smarter.