Energy storage solutions: Saving power for the future
Introducing our Energy Storage Solutions series: Energy storage solutions unlock renewable energy potential.
Energy is the power created through the utilization of physical or chemical resources. Once obtained, this energy should be able to be stored for future use. Energy Storage Systems (ESS) are the electrical equivalent of fuel tanks for petroleum or storage warehouses for coal. In the next 25 years, the ESS market is expected to multiply by a factor of 100 (102).
ESS is a critical element for leveraging intermittent renewable and distributed generation technologies. It allows solar and wind power to better integrate with the grid, and they can be used throughout the residential and industrial landscape. For example, houses might employ photovoltaic (PV) inverters with storage batteries, these save the energy for future use within the home. This could also be used to charge an electric vehicle overnight and even fed back to the main grid. ESS employed in industrial and utility-scale implementation can regulate PV and wind sources for energy arbitrage. Off-grid installations with ESS enables micro-grids to be self-sufficient.
Today's energy infrastructure is undergoing rapid change, and this presents a range of technical challenges for system architects.
In the following weeks, the Energy Storage Systems Series will examine this rapidly developing technology, diving into the detail of a cleaner, smarter future, from electric vehicles to solar photovoltaic management systems and city-scale smart grids.
The articles in the series were originally written by experts for Mouser and have been substantially edited by the Wevolver team.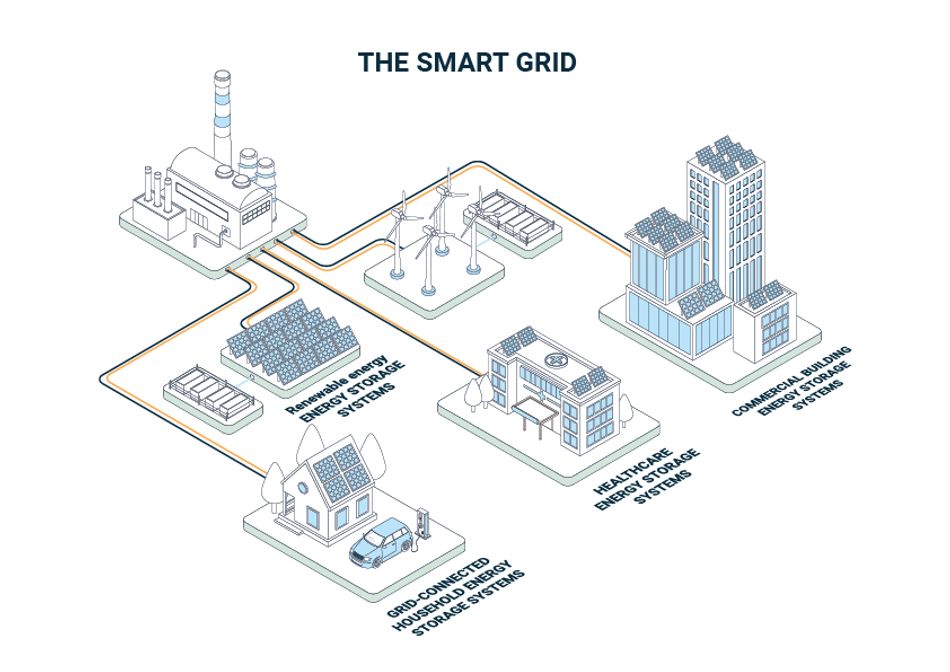 About the sponsor: Mouser Electronics
Mouser Electronics is a worldwide leading authorized distributor of semiconductors and electronic components for over 800 industry-leading manufacturers. They specialize in the rapid introduction of new products and technologies for design engineers and buyers. Their extensive product offering includes semiconductors, interconnects, passives, and electromechanical components.