PCB Cloud Manufacturing Supports Next Generation of Hardware Startups
The power of cloud manufacturing enables hardware startups to be competitive with larger rivals.
Convergence of technologies makes way for startup revolution
Multiple innovations have converged to pave the way for a new generation of hardware startups. In the past, all eyes have been on software startups that could thrive even with constrained resources. Now it's hardware's turn.
Cloud-based technologies have enabled hardware startups to step out of maker spaces and compete with much larger players. This article looks at how PCB cloud manufacturing is playing a significant role in this new era. We outline how cloud manufacturing enables hardware startups to innovate when delivering the next generation of products.
Challenges for hardware startups
Hardware has always been a challenging area for companies of all sizes. Developing a new product is inherently expensive, time-consuming, and high-risk. These challenges are inflated for hardware startups who don't have the size, experience, or capital to negotiate, invest or absorb a loss.
However, many of these challenges are now being solved by cloud-based technologies that reduce risk, and offer manufacturing tools as a service, removing investment barriers.
How PCB Cloud Manufacturing support startups
Breaking the supply chain barrier and building confidence
The proliferation of cloud manufacturing enables companies with few resources and smaller production scales to access high-quality manufacturing services. Smaller companies can now access high-quality manufacturing partners for PCBs under affordable terms and competitive time frames. Cloud manufacturing is helping to democratize hardware product development contributing to an era where companies must differentiate themselves based on their product, not their manufacturing capabilities.
To further build resilience into the product development process cloud manufacturing platforms use integrated real-time sourcing tools, giving hardware startups a look into parts availability and helping them design with components that will stay available and in appropriate availability. This type of insight can assist hardware teams in clearly knowing what resources they have available and for them to design with confidence using various components.
Elastic manufacturing capacity
PCB cloud manufacturing solves is a core challenge for startups – unpredictable production cycles. By using a network of manufacturers and intimately understanding and monitoring their capacity and expertise, cloud manufacturing platforms can offer flexible capacity to hardware startups in their early stages when their product demand is unknown. This 'elastic capacity' ensures that hardware startups can confidently scale up or down orders without financial or priority penalties.
Many startups who are finding their feet find it impossible to predict their needed production capacity. Multiple factors influence this, including funding rounds, testing cycles, market budget, and general consumer interest. For many startups, the inability to scale their production needs with flexibility is a contributor to failure. Manufacturing is a major cost, and unusable stock produced by inflexible manufacturing agreements can be a death sentence for vulnerable enterprises.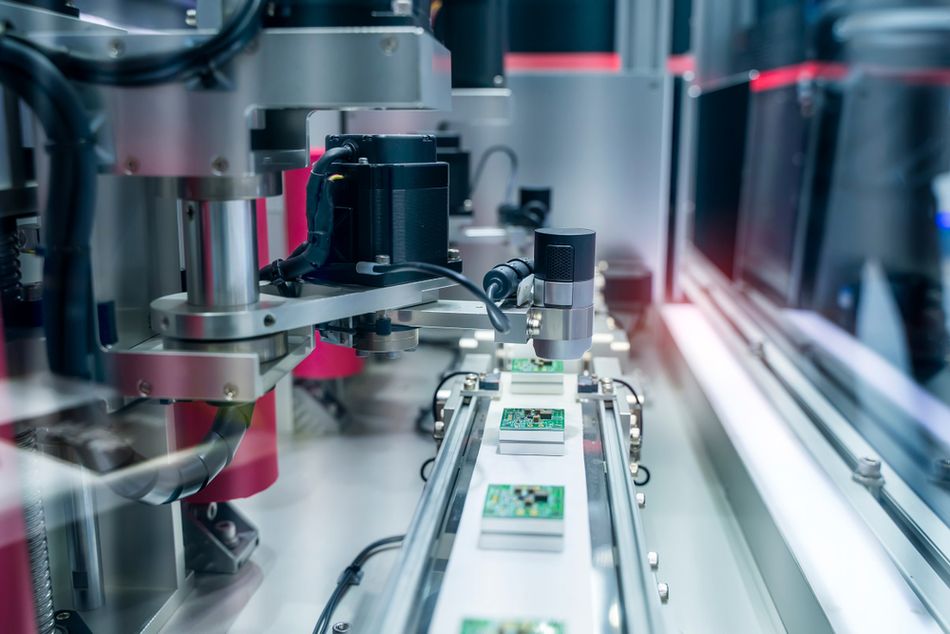 Cloud manufacturing support startups with unpredictable production cycles.
Prototype-to-production 'engine'
From a simple toy to a complex head-mounted display, any electronic hardware product must undergo a comprehensive engineering validation process. This can be an intimidating, complex, and costly process that requires external partners and long lead times for startups. Cloud manufacturing mitigates this by providing tools and support to work through the engineering validation test, the engineering validation test, the production validation test, and the mass production cycle to ensure that designs are the best they can be before any total production.
By entering this process with their cloud manufacturing provider, startups can contain all the learnings, iterations, and development within one portal. This has benefits down the road when they are ready to enter the manufacturing stage as a partner can have a 360-degree view of the product. Future product development can avoid the same pitfalls by reviewing previous validation cycles that are stored within the platform.
Leverage expertise wisely
At the end of the day, a hardware team is only as good as its players. Many teams trying to innovate within small HR budgets must work within a tight balance of investing in skills and being financially healthy. Hardware teams using cloud manufacturing can lean into the platform's expertise, accessing experts in product design, manufacturing, and more who can assist with the design and production of parts. In the past, startups have needed to invest significant resources into finding manufacturing partners, investigating pricing, and vetting partners for quality. With cloud manufacturing, all of that is taken care of through a single touchpoint. The time and capital saved can be redistributed to the team, enabling faster growth.
No one left behind
This article has focused on hardware startups disrupting the industry with their agility and willingness to embrace new product development and manufacturing paradigms. However, it would be remiss to glide over that many older companies face similar challenges due to their size or niche position in the market. Cloud manufacturing can support these enterprises too. The switch from legacy manufacturing processes to cloud manufacturing is as simple as directing your request for quote (RFQ) from a traditional manufacturing partner to a platform such as MacroFab. Requests are addressed swiftly, and companies only ever have to deal with one team.
Conclusion
This article shows how PCB cloud manufacturing is supporting the next generation of hardware startups. This is an exciting time as the IoT expands and cutting-edge technologies such as edge computing are finding their way into devices that will contribute to a healthier, more sustainable, and more exciting future.
MacroFab support startups
MacroFab – a US-based cloud manufacturing platform is dedicated to assisting hardware startups to meet their potential. For the rapid request, turnaround times to their ability to offer super flexible manufacturing capacity - the company is ready to support companies take the next step. Read more about how MacroFab has worked closely alongside a range of innovative startups on their case studies page.