In-store customer demographic AI analytics by Aura Vision
The complete solution for scaling full-location insights.
Demonstration of Aura Vision's proprietary AI technology performing people counting and age and gender demographic estimation without facial recognition with video from an existing security camera.
In the backend, the system powered by all-in-one Aura Processing Unit (APU) swiftly which integrate with security cameras to Aura Vision's world-class AI and Insight Platform.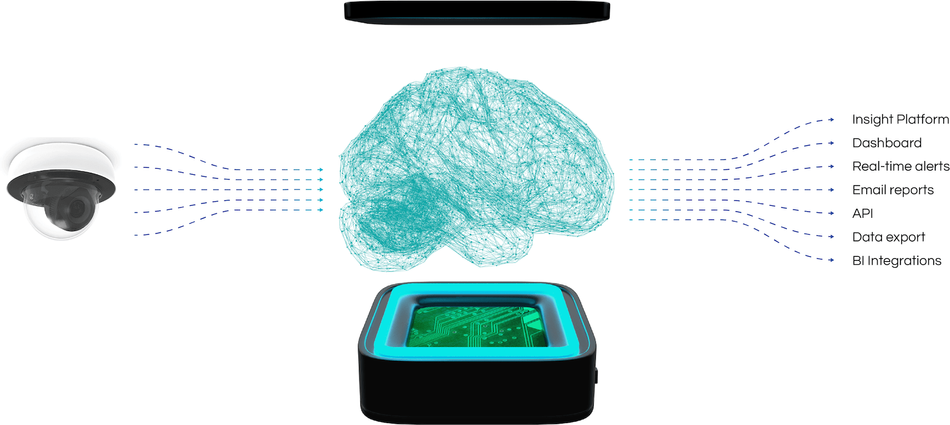 Image Source: Aura Vision
More insights about the system:
1. SCALABLE: Quick plug & play setup and compatible with all leading IP security camera brands that support RTSP or ONVIF protocols. It operates on very low bandwidth (12KB/s upload per camera) and only 5 cameras can cover more than 2,700 sqft of space.

2. POWERFUL: At the heart of Aura Vision, APU devices are powered by NVIDIA's cutting-edge Jetson architecture which offers high-performance and power-efficient computation for AI algorithms.

3. ACCURATE: By replacing traditional counters, employee segmentation and training they able to count customers and staff in large and small space in the most accurate way.

4. INTEGRATION: Email Reporting, Restful API, CSV Data Export, Enterprise Sign-in and more comes with the complete package.
Learn More here.