Connect for Good: Top 10 Finalists of the Low Power Wireless Sustainability Challenge
From seismic sensors to bioreactors, the top ten finalists of the Connect for Good Challenge showcase the power of low-power wireless technology in addressing global sustainability challenges.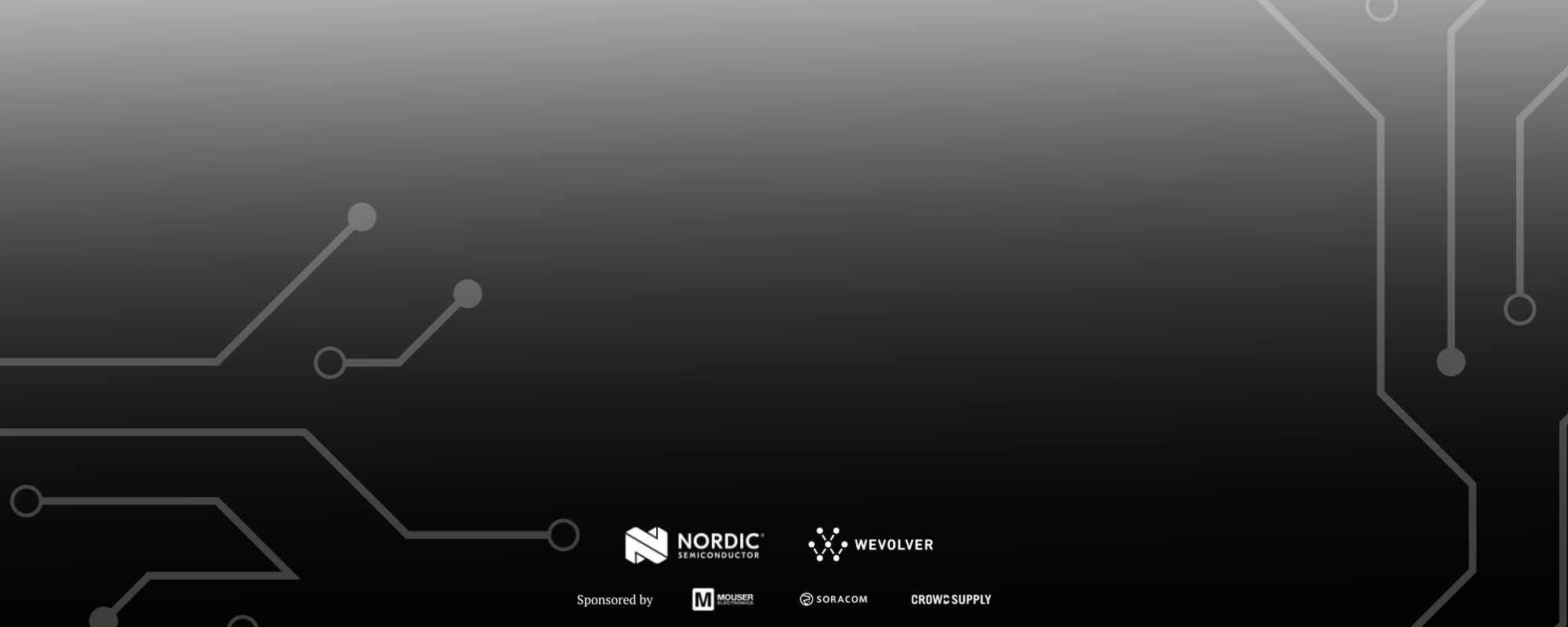 Early this year, Nordic Semiconductor, in partnership with Mouser Electronics, Soracom, and Crowd Supply, introduced the "Connect for Good: Low Power Sustainability Challenge." This initiative invited engineers, inventors, entrepreneurs, and developers from all corners of the world to design solutions that address the United Nations Sustainable Development Goals, specifically focusing on goals related to cities and sustainability.
The challenge garnered a whopping 116 entries, a testament to the global community's unwavering commitment to sustainable solutions. From this impressive pool, ten projects have emerged as finalists, exemplifying a blend of technological ingenuity and a dedication to a greener future. Here's a deep dive into these pioneering projects:
Seismic Sensor Nodes Network by Aleksei Bokov
Aiming to mitigate the devastating consequences of unexpected earthquakes, Aleksei Bokov proposes a network of seismic sensor nodes. These nodes are strategically placed in earthquake-prone areas, ensuring rapid alerts and potentially saving countless lives. Designed to protect public services and the general population, this project stands as a testament to technology's potential in disaster risk reduction.
Carbonbox Bioreactor by Aris Maaniq
At the intersection of biology and technology lies the Carbonbox bioreactor. This system captures carbon dioxide from industrial exhaust while producing oxygen, thanks to the photosynthetic abilities of microorganisms like cyanobacteria. The real-time monitoring and cloud connectivity make it a robust solution for industries aiming for net-zero emissions.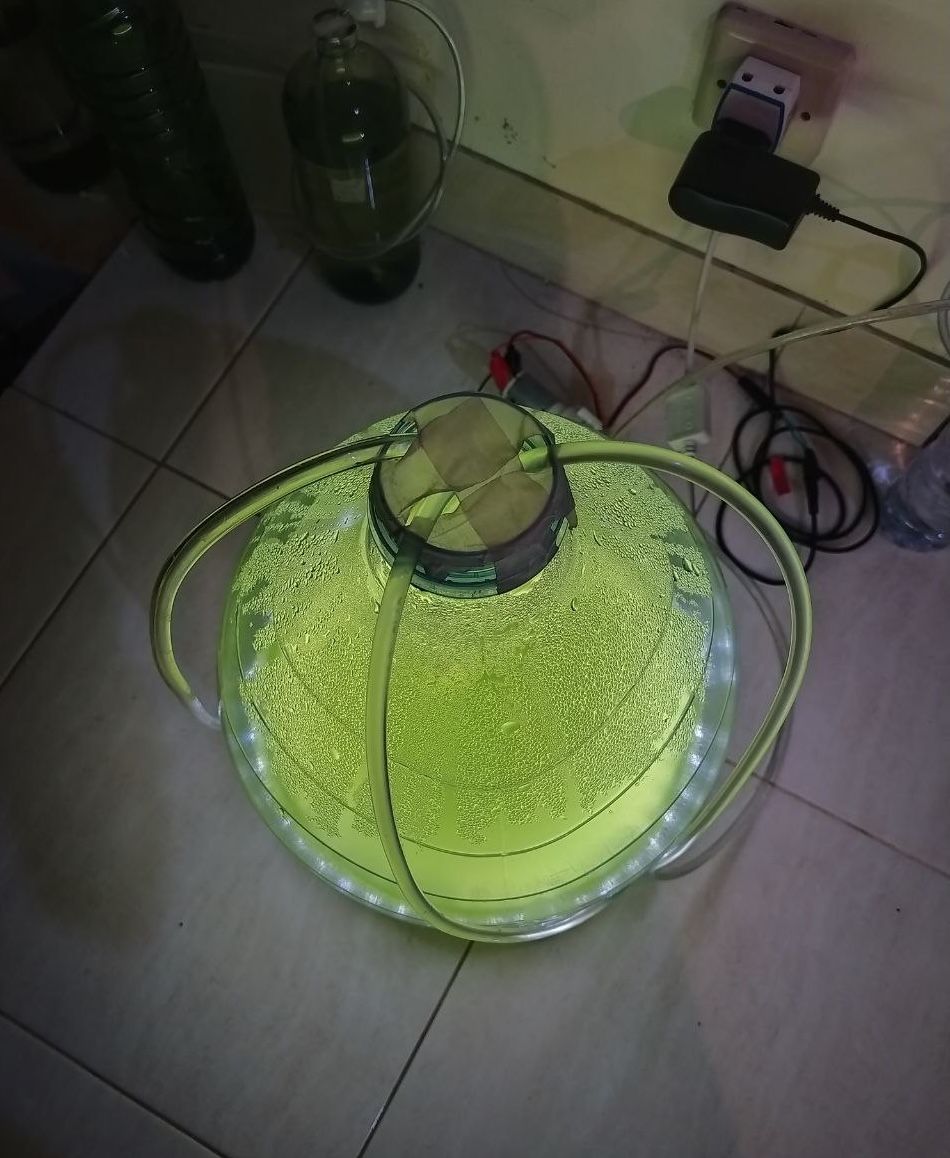 The Carbonbox bioreactor. Image credit: Aris Maaniq
Sustainable Logistics Infrastructure by Ivan Araquistain
Redefining the logistics of perishable goods transport, Ivan Araquistain introduces a sustainable transport mechanism. By eliminating the need for refrigerated cargo trailers and integrating AI-driven anomaly detection, this solution not only preserves the cold chain but also curtails operational costs significantly.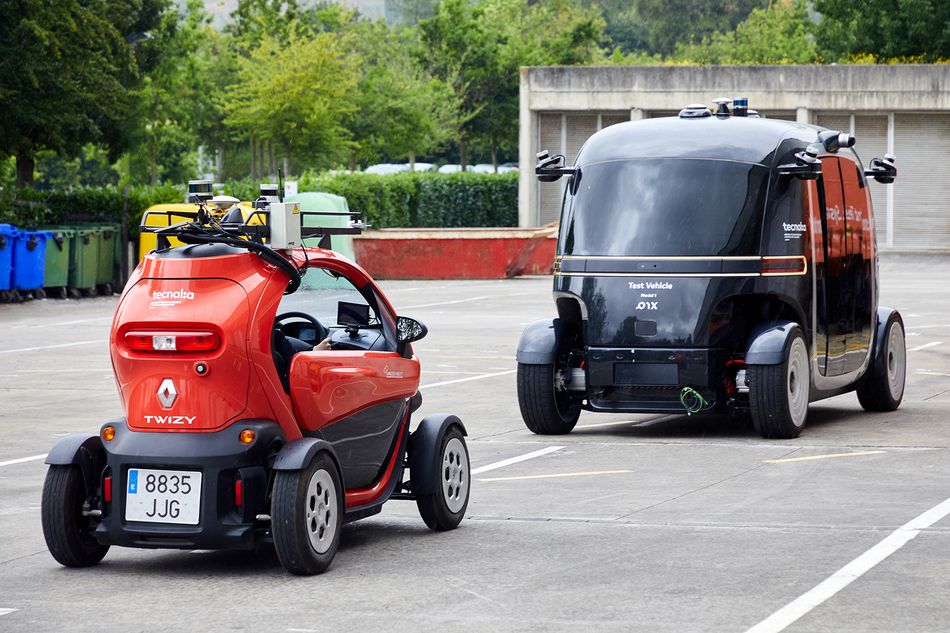 Sustainable refrigerated transport. Image credit: Ivan Araquistan
SouldNat: The Forest Ears by Marcelo Vieira
Brazil's forests are under constant threat from illegal deforestation and mining activities. Marcelo Vieira's SouldNat leverages AI-powered sound detection to identify potential threats, such as chainsaw noises and unauthorized conversations, enabling timely intervention and preservation of these critical ecosystems.
Mountain Road Monitoring System by Mayukh Shubhra Saha
Avalanches and landslides in mountainous terrains often lead to prolonged road blockages, stranding travelers. Mayukh Shubhra Saha's solution employs motion sensors overlooking major mountain roads, allowing real-time detection of landslides and facilitating quick response by authorities.
ForestGuard by Muhammed Ali Ornek
Forest fires pose a dual threat – both to the environment and to the communities that live close by. ForestGuard, developed by Muhammed Ali Ornek, is a mesh network of IoT devices that monitor atmospheric conditions in forests, providing early detection and risk assessment capabilities for forest fires.
ForestGuard. Image credit: Muhammed Ali Ornek
Landslide Alert System by Omkar Khair
With a rise in landslides in regions like Maharashtra, India, Omkar Khair's Landslide Alert System stands out as a beacon of hope. The system is designed to provide early warnings against extreme weather conditions in landslide-prone zones, potentially saving lives and infrastructure.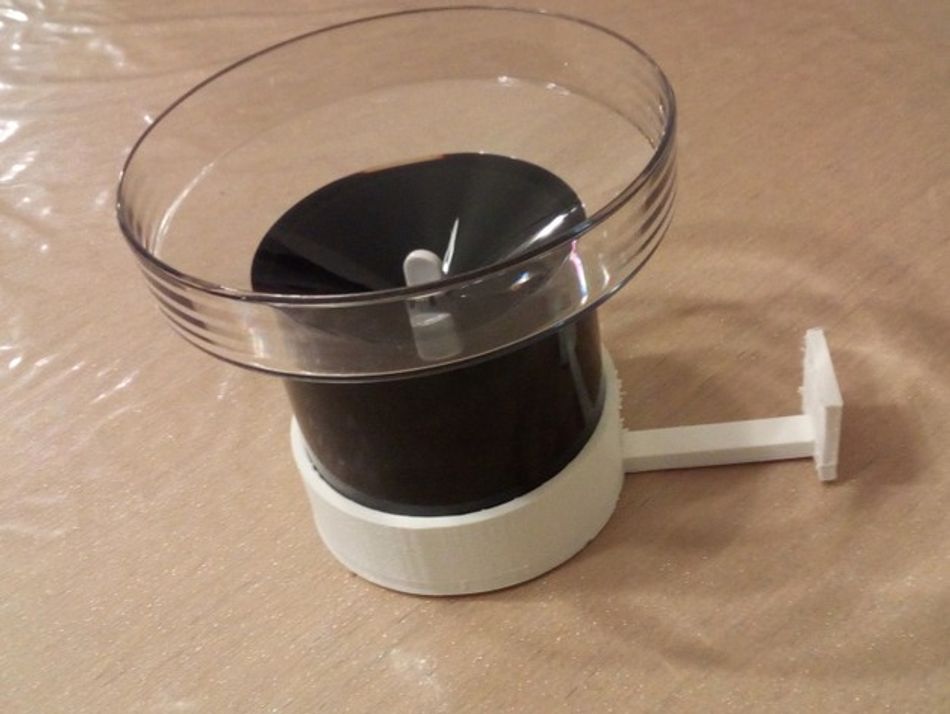 A prototype of the Landslide Alert System. Image credit: Omkar Khair
Ai Honey Bee Swarm Detector by Patrick Whetman
Bee conservation is crucial for our ecosystems, and Patrick Whetman's project aims to conserve the native bee species, Apis Mellifera Mellifera. His solution ensures minimal energy consumption while optimizing communication, ensuring the safety of these essential pollinators.
Ai Honey Bee Swarm Detector. Image credit: Patrick Whetman
Mikoko by Ryan Kiprotich Cheruiyot
Ryan's AI-driven solution, Mikoko, stands at the forefront of mangrove conservation. Recognizing the vital role of mangroves in coastal protection and carbon sequestration, this project employs sensors to monitor the mangrove ecosystem's environmental parameters, ensuring their protection and sustainable management.
Render of Mikoko. Image credit: Kiprotich Cheruiyot
Range Based Deforestation Monitoring by Vybhav Nag
In a unique approach to forest conservation, Vybhav Nag''s project uses sound and vibration data to detect potential deforestation activities. This real-time monitoring solution offers an efficient alternative to traditional methods, proving instrumental in the conservation of forests and their inhabitants.
---
These ten finalists represent the zenith of engineering innovation, driven by a shared commitment to sustainable change. Their projects are more than just technological marvels—they are beacons of hope in our collective journey towards a sustainable future.

We commend all participants for their outstanding contributions and look forward with great anticipation to the announcement of the winners on November 8th, 2023. To the finalists, best of luck, and to our vast community of engineers and innovators, let's continue to connect for good!
Follow the Nordic Semiconductor profile to get alerts when new content about the challenge is published.