3D Printing Fused Granulate Fabrication Engineering Challenge
Join the 3D Printing FGF Engineering Challenge and explore the possibilities of 3D Printing with granulates.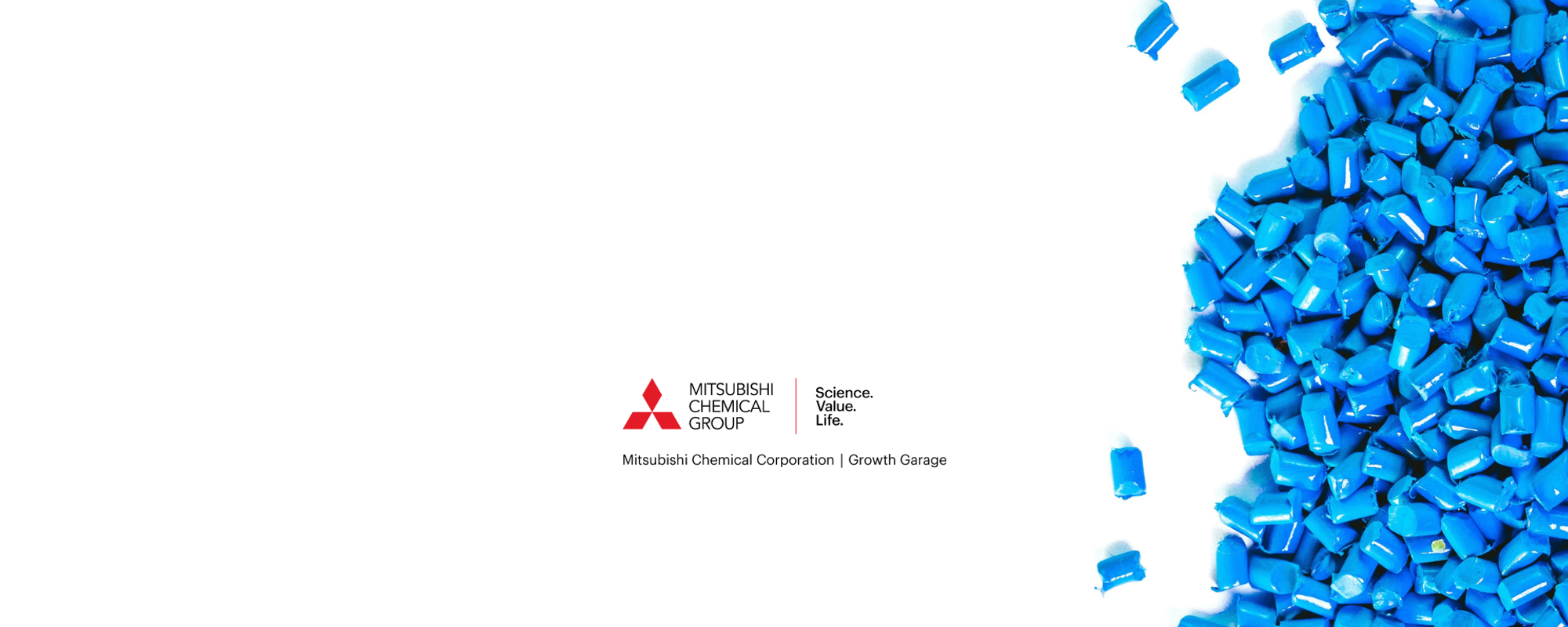 Ready to explore the possibilities of 3D Printing Fused Granulate Fabrication (FGF) for your product or application?
The 3D Printing Fused Granulate Fabrication Engineering Challenge invites startups, scaleups and innovative companies to explore the possibilities of 3D Printing with granulates (pellets) and win $25,000 in manufacturing and business support to scale their projects.
Mitsubishi Chemical Group (MCG) Growth Garage, in collaboration with its partners, is excited to announce the 3D Printing Fused Granulate Fabrication (FGF) Engineering Challenge. The 3D Printing FGF Engineering Challenge presents an incredible opportunity to learn more about this emerging additive manufacturing method and its impact in combination with composites through hybrid manufacturing technologies.
In this open innovation program, Mitsubishi Chemical Group (MCG) Growth Garage collaborates with selected industry partners including Ford Motor Company, Alstom, Mitsubishi Heavy Industries, CEAD Group, ADAXIS, Belotti SpA, FIS Robotics , Haddy and Nedcam. The Global KAITEKI Center (TGKC) and Arizona State University are sustainable innovation partners.
What are we looking for?
We are looking to receive entries for parts, products, or applications (but not limited to) that have applications in market segments such as:
• Mobility: This encompasses automotive parts, jigs, and fixtures, autonomous delivery vehicles, rail, UAV, eVTOLetc.
• Assistive technology: Prosthetics, bionics (artificial limbs), wheelchairs..
• Maritime: This includes ships, boats, yachts, their components and more
• Robotics: It includes innovations in both industrial and consumer robotics, which can range from advanced manufacturing robots to home automation systems.
• Jigs and fixtures for production: This category involves tools and equipment designed to facilitate the manufacturing process. Jigs and fixtures are critical components that aid in holding, guiding, or positioning workpieces during assembly or machining processes
• Furniture: Innovations in furniture design, materials, and functionality fall under this category. It includes advancements in the aesthetics, ergonomics, and sustainability of furniture items for both residential and commercial spaces
• Sports and leisure: This category focuses on technology and product developments related to sports, recreation, and entertainment. It can involve advancements in sporting equipment, sports apparel, and leisure products designed to enhance the overall experience of individuals engaged in various recreational activities.
Who can enter?
We are inviting innovative startups, scaleups, and established companies that are:
Inexperienced with 3D Printing and wish to explore the possibilities with 3D Printing FGF for prototyping or small series production.

Experienced with 3D Printing (FFF) and are interested in testing, implementing, and switching to FGF.

Experienced with 3D Printing that seek to integrate FGF with hybrid technologies like continuous carbon-fiber-based composites.
Not sure if you are eligible? Get in touch with MCG here.
What does the Challenge Winner receive?
The Challenge Winner will benefit from a tailored support package worth $25,000, which includes expert guidance in material/technology selection, optimization for manufacturing, and access to our vast 3D printing materials range. Moreover, the winner will gain global visibility, connect with our extensive partner network, and engage with senior figures within the Mitsubishi Chemical Group. Dive into further details here.
Key dates:
Challenge opens: Monday 23 October 2023

Early Bird Closure*: Friday 01 December 2023

Challenge Closure: Wednesday 14 February 2024

Finalists Announced: Wednesday 22 February 2024

Winner Announcement: Tuesday 5 March 2024
*What are the benefits of an early-bird submission?

All entries received by 01 December 2023 will receive support and feedback via an online meeting with the judges. They'll critique your entry, giving you input on how your idea can be improved. This meeting will also give you a chance to ask questions and gain greater clarity, helping you to maximise the success of your entry.

You then have until midnight on Wednesday 14 February to re-submit your entry with any changes.
Judging Criteria:
In the 3D Printing Fused Granulate Fabrication (FGF) Engineering Challenge, submissions are equally evaluated based on three key criteria:

❑ Feasibility (Technical and Commercial)
❑ Scalability (Manufacturing and Team)
❑ Sustainability

In the judging process, all criteria have the same weightage and are, hence, equally important.

Read more about the Judging Criteria and challenge jury, comprised of industry leaders, designers, and engineers who will be reviewing the challenge submissions.
What is 3D Printing FGF?
Fused Granulate Fabrication is an extrusion-based additive manufacturing method that utilizes granular materials (pellets), typically plastics or composites, as the primary feedstock for printing. It uses a heated nozzle to melt and extrude the granules layer by layer, enabling the creation of intricate and customized objects. What sets FGF apart from other 3D printing methods is its versatility, as it can effectively utilize a wide range of commercially available plastic or composite granulates. This feature makes FGF a cost-effective and easily scalable option with numerous applications.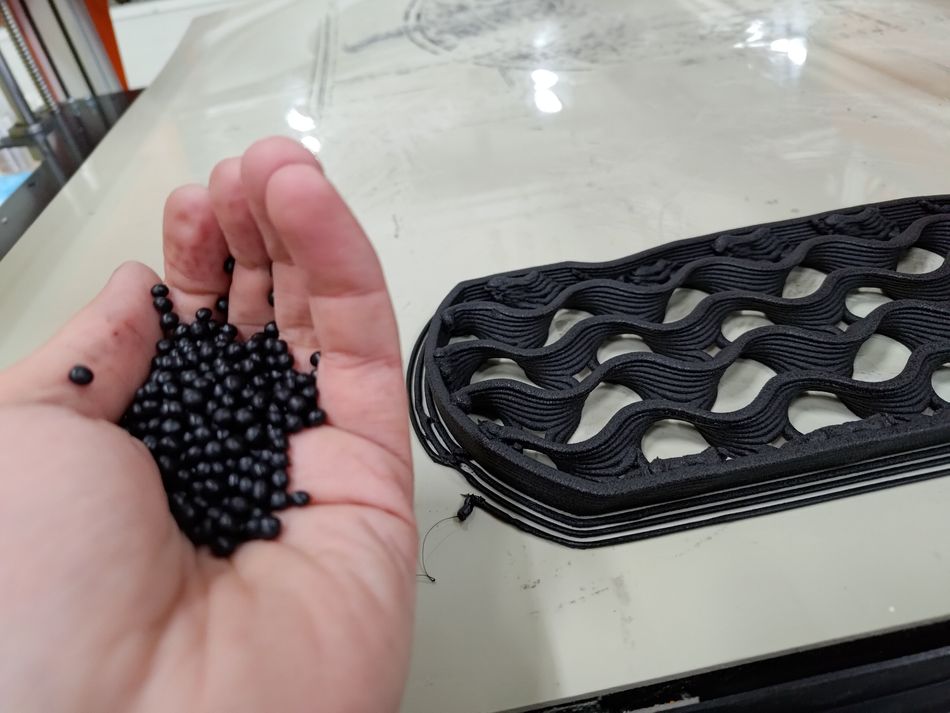 Granular materials (pellets) used in Fused Granulate Fabrication (FGF) 3D Printing. Image credit: Growth Garage
---
Mitsubishi Chemical Group Corporation (TSE: 4188) is a specialty materials provider with an unwavering commitment to lead with innovative solutions to achieve KAITEKI, the well-being of people and the planet. We bring deep expertise and material science leadership in core market segments such as mobility, digital, food, and medical. In this way, we enable industry transformation, technology breakthroughs, and longer, more fruitful lives for us all. Together, around 70,000 employees worldwide provide advanced chemistry-based solutions to deliver the core elements of our slogan — "Science. Value. Life." For further information, please visit our website: https://www.mcgc.com/english/

Growth Garage is the Open Innovation Hub of the Mitsubishi Chemical Group. Our mission is to support and develop new ideas and projects using our advanced manufacturing technologies and Specialty Materials, to help tackle some of today's biggest engineering challenges. We are offering the opportunity for engineers, innovators, and entrepreneurs from startups, scaleups and innovative companies to join our community and submit their ideas and projects through the open innovation programs. Successful applications will get exposure and access to Mitsubishi Chemical Group's network of industry experts, Mitsubishi Chemical Group's CVC team and business partners to advance their ideas and projects.