Ones Technology: R&D and mass production under one roof
With the help of Ultimaker 3D printers, Ones Technology offers 25-30 products designed to be mass produced.
Ones Technology is an R&D center affiliated with Turkey's Ministry of Industry. As soon as an idea enters the door, according to Güçlühan Kuzyaka, Technical Manager of Ones Technology, it leaves the warehouse in about five months. With the help of Ultimaker 3D printers, Ones Technology offers 25-30 products designed to be mass produced.
"3D printing gives us significant speed and flexibility," Güçlühan said. "If we have even the slightest idea about a device or a design, we start printing in the evening and have it ready in the morning."
Making the transformation
Before moving to 3D printing, Güçlühan and the Ones Technology team used CNC machining to create prototypes of their designs. However, this was neither cost nor time-efficient, as most designs required between multiple iterations. This led the design team to start creating parts and designs using a 3D printer, first with companies that provided 3D printing services.
"However, we started to experience difficulties with these companies" Güçlühan said. "The trouble was that you send a design, and the finished product arrives later. This means you're unable to give an opinion about the product – such as expressing ideas, requesting changes, or fixing an error before it occurs – until it has reached you.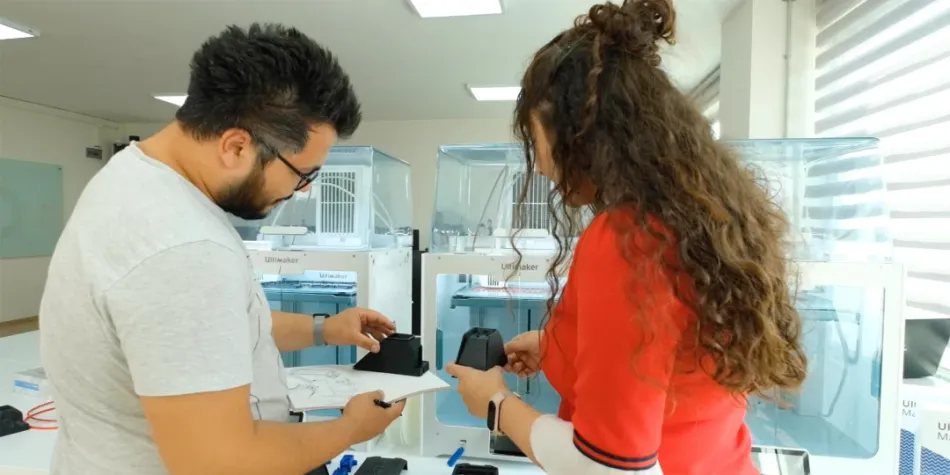 So, Ones Technology purchased its own 3D printer. Before agreeing on Ultimaker 3D printers, the team looked at multiple brands and products, from the upper industrial to the entry segments, seeking devices that enable the creation of smooth, visually appealing parts using dual extrusion. With the help of Ultimaker reseller 3dörtgen, they realized that Ultimaker 3D printers were up to the task.
Creating parts meant for mass production
Almost all parts of Ones Technology's products are mass production solutions created using injection molding. They are produced in batches ranging from 20 to 100, meeting product-specific, personalized, and solution-specific needs.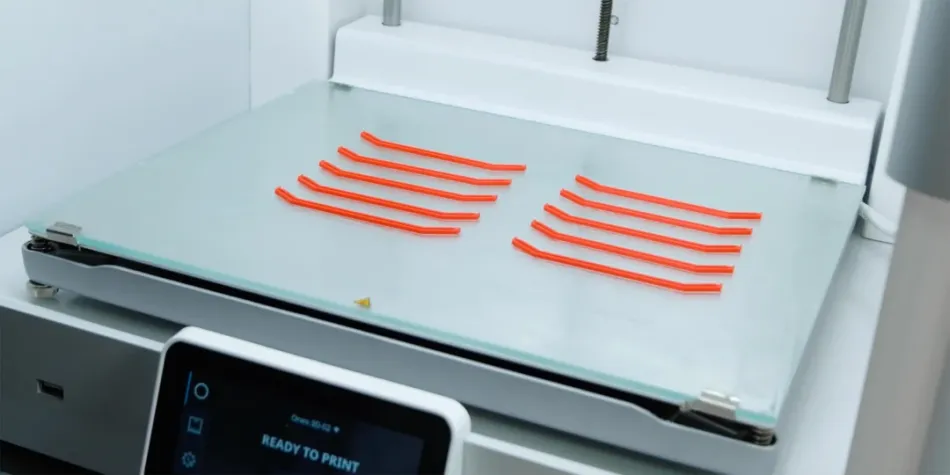 "We don't just think about the cost, but the time cost. If something doesn't make sense in terms of the time cost, we can continue by 3D printing certain components of a particular part. For this reason, 3D printing is present in every step of a device's creation," Güçlühan said.
Whereas some companies purchase 3D printers for either R&D or mass production, Ones Technology prefers to blend both purposes. The team prefers certain parts to remain functional for at least 10-15 years. For this reason, filament quality is of major importance.
"We use Ultimaker's original 3D printing filament," Güçlühan said. "This has two advantages for us. First, readjusting the device is not needed – from the moment the filament is inserted into the 3D printer, the system automatically adjusts the temperature, providing the same stability for every printed part."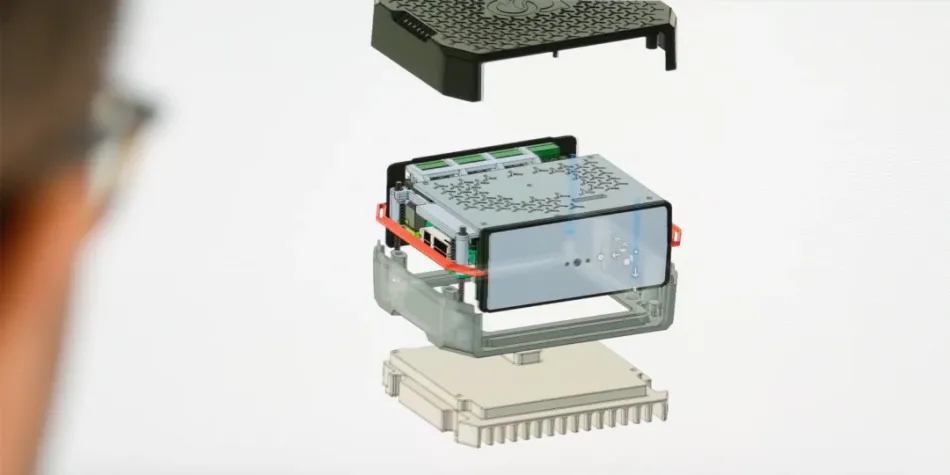 Ones Technology relies heavily on Tough PLA and PVA 3D printing material. The Ultimaker S5 Air Manager is also of great help, ensuring that the temperature of printing rooms remains stable.
Taking the next step
Soon, Ones Technology purchased second and third 3D printers, using the devices for both R&D and mass production. Ultimaker 3D printers' capacity to print continuously with cloud support proves invaluable to the team, creating a printing center that can perform 24/7.
"This accelerated our work significantly, and what would have been four-and-a-half months of printing could be completed in about 20 days," Güçlühan said. "It is cost-effective to 3D print small components of 1,000 to 2,000 pieces, instead of producing a small mold for them."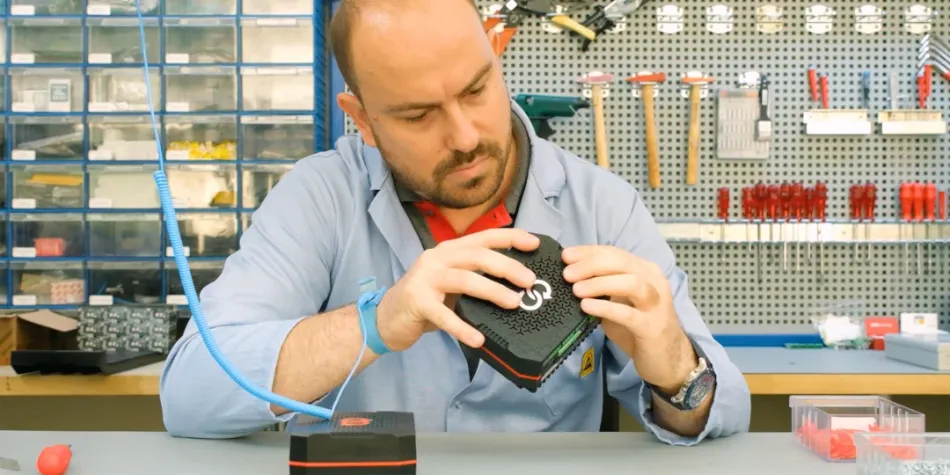 For example, Ones Technology designed a touchscreen card reader for a bank in Russia, which was revised nearly 100 times in different colors and shapes according to the demands of the customer – all of which were completed using 3D printers. The team was then able to show the clients a real prototype, rather than showing it on paper or via a computer.
Ones Technology also manufactures productions, such as fixtures that are needed during R&D or mass production. Another example is a keyboard holder developed by Ones Technology that is not normally available on the market, which the team installs and uses – or disassembles – as desired, streamlining workflows and accelerating processes.
"Normally, these products require significant cost and time, which seems impossible. With 3D printing, it becomes an easy task," Güçlühan said.