PerPetum is changing the world of renewable energy, one solar panel at a time
PerPetum is an innovative renewable energy company and one of the largest constructors of solar parks in the Benelux. Headquartered in Belgium and active in The Netherlands for over five years they opened an office at High Tech Campus Eindhoven in early 2020
PerPetum is an innovative renewable energy company and one of the largest constructors of solar parks in the Benelux. Headquartered in Belgium and active in The Netherlands for over five years they opened an office at High Tech Campus Eindhoven in early 2020 and have been designing, building and operating solar parks for industrial clients all over The Netherlands. PerPetum believes in the green energy revolution and has proven it can be financially profitable as well.

With some 70 employees worldwide and offices in Belgium, The Netherlands and Taiwan PerPetum is active in many countries, having built solar parks in the Benelux, the UK, France, Morocco, Burkina Faso and Taiwan. Their clients are mainly industrial companies who are attracted by the idea of producing their own solar energy and who have unused areas on their own properties to install solar panels.

During the pandemic year of 2020 PerPetum has been anything but idle. In The Netherlands the clean energy constructor built a solar park consisting of more than 13,500 solar panels on the roof of a large carpet factory in Zwolle. They also constructed a floating solar park on the lake of a sand extraction site close to the German border. Currently they are working on a solar park on a factory site in the north of the country, which will host nearly 76,000 solar panels on 12 hectares (close to 30 acres) of land.
Shadow
"We are unique in the sense that we can build solar parks almost anywhere," says Vahid Kharidar, General Manager of the Netherlands region. "We can build solar arrays on the ground, on the roof and even on water. Sometimes companies don't know what is possible and think they don't have the space for a solar park, but they don't realise that they have lots of space on the roof, for example."

PerPetum not only builds the solar parks but also designs them. That's where technology plays a crucial role. "Building a solar park is not just putting a few solar panels on a roof," says Kharidar. "Every single degree of tilt makes a huge difference in the amount of sunlight and energy you can harvest. There is lots of technical engineering involved. How high the panels should be positioned, how much shadow is coming from the trees around it, where the sun rises and sets, these are all important for the optimum design."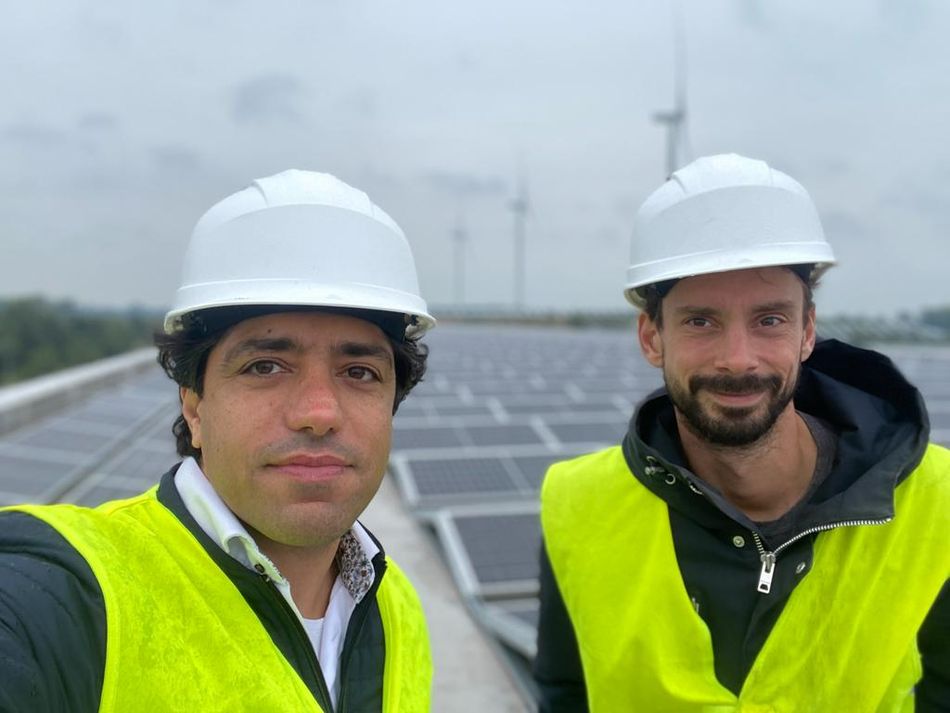 Subsidy free
Solar energy was long criticised for being inefficient and only feasible because of government subsidies. That criticism no longer applies, says Kharidar. "It might have been true two or three years ago, when the power of solar panels was 200 watt-peak. But today it has increased to 550 or even 600 watt-peak. The same energy can be produced in less space and at a more efficient cost."

Yet subsidies are declining each year and there are already companies who are building solar solutions that are subsidy free. However, for mass market projects some subsidies will still be necessary for a profitable business model, Kharidar says. "But as renewable energy front runners we need to come up with solutions to build solar projects subsidy free. We still needs a year or two for that."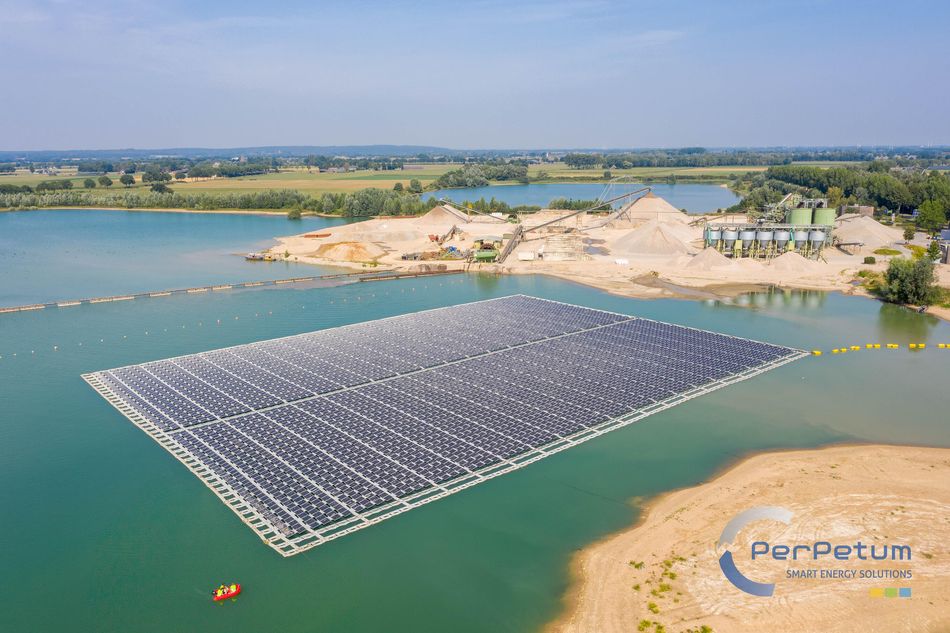 Wind, hydrogen and biomass
Apart from solar energy PerPetum has also started wind energy projects. At the same time they're keeping a close watch on the development of other clean energy technologies, such as wind energy, batteries, hydrogen and biomass. Kharidar: "Within four to five years they could become the new future for green energy production. We see that governments are already taking solid steps in that direction. But we're not there yet. More innovative companies and universities need to be involved in order to create a solid platform where everyone can benefit from these new solutions."

Once the market shifts PerPetum will be ready to move along. "Although the underlying technologies of wind, hydrogen and biomass are very different from solar, you don't need to change the company in order to build a hydrogen park," Kharidar explains. "The framework of finding a location and producing and managing the energy is still the same."
The future is green
Although corona made it difficult to network, Kharidar is very happy with the company's new office at High Tech Campus Eindhoven. "The Campus is a perfect location for any innovative high tech company," he says. "The fact you have different companies around with so many technologies gives a very productive energy and atmosphere. I see a huge potential for us to join forces with other companies here."

He explains he was already familiar with the Campus from his job with Philips, where he worked prior to joining PerPetum. "Previously I was trying to help to make people healthier, now I'm trying to build a healthier planet," he says with a smile. Building solar parks gives him a great sense of purpose and satisfaction, he adds.

According to Kharidar and his colleagues at PerPetum the future is green. The only thing needed is the right mindset to value clean energy, he says. "The only way to make renewable energy successful in the future is when the vision of companies like ours matches with the vision of the consumers. We have a beautiful sun in the sky and we need to open our arms more and step forward to continue with innovative and smart solutions to produce clean energy."