From AI and beyond: Highlights of the Linley Fall Processor Conference 2021
A rich line-up of speakers discuss the trends and challenges of the industry.
The Linley Processor Conference is an annual event providing an overview of recent achievements and forecasting trends and challenges. The Linley Group hosted its Fall Processor Conference in person on October 20-21. Its virtual event featured live-streamed presentations on October 27-29 and November 3-5. The full conference can be accessed on-demand here.
The recent conference featured a full program of talks and panel discussions covering a broad range of topics such as:
High-Performance Processors

Server Acceleration

SoC Design

Edge-AI Processing & Software

Edge IP

Low-Power AI

DSP & IoT

FPGAs for AI
In this article, we summarize a few of the featured keynote presentations.
AI Moves from the cloud to the edge
The conference kicked off with a keynote from Linley Gwennap, principal analyst for The Linley Group. He spoke about the latest trends in AI silicon as the technology moves from the cloud to the edge. AI has firmly evolved from a product to a feature, with AI acceleration appearing in server processors, PC processors, FPGAs, and a vast array of edge devices. These chips are making an impact across the sector. In the context of data centers, new chips focus on improving performance per watt. Architecture innovation is particularly rampant at the edge, where power limitations are stringent, and software stacks are smaller. Edge chips target a range of applications from battery-powered sensors to powerful camera-based systems. So-called 'Conscious cameras' use edge processing to make decisions based on object detection and facial recognition. These cameras can learn what they need to be seeing and send triggers when something is unrecognized or deemed a threat. Applications range from smart home monitoring to industrial quality control.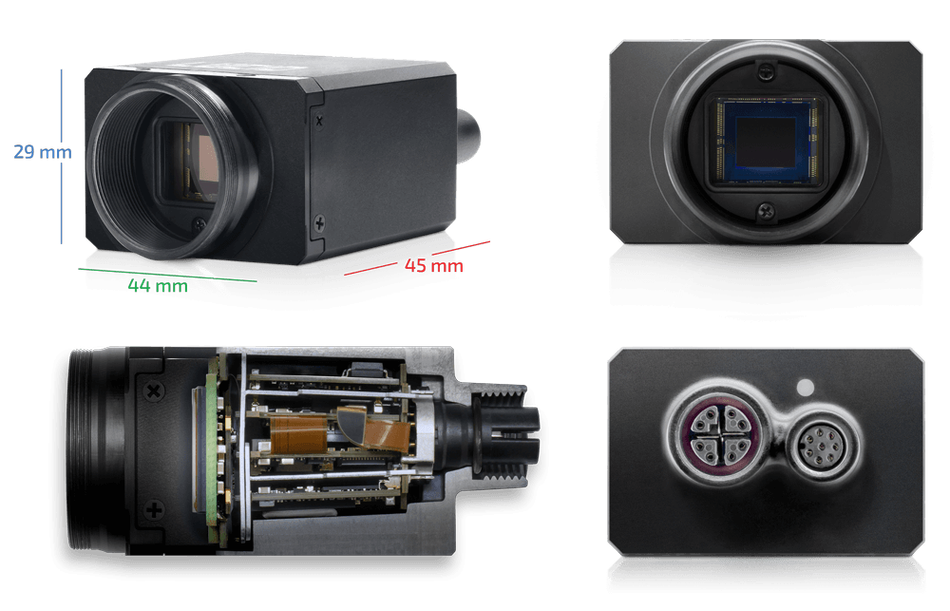 Image 1: Edge processing in cameras will have a massive impact on security and industry. Image credit: Triton.
Core Edge AI Processors: From In-Memory to At-Memory
Syntiant co-founder and chief technology officer Stephen Bailey, Ph.D., presented a talk as part of the conference's Low-Power Sensing and AI" session. Dr. Bailey demonstrated how Syntiant's custom at-memory, deep learning processor architecture provides the required cost, performance, and efficiency necessary for deploying ultra-low-power, always-on applications.
"Syntiant was founded to deliver edge AI solutions with chips based on in-memory, analog deep-learning processing technology," Bailey explains. "We discovered early in our journey that demand for these solutions was more immediate and diverse than anticipated, and that a custom at-memory, digital deep-learning processor architecture would provide the required cost, performance, and efficiency while providing chip-process portability." His lecture described the Syntiant journey so far and shared architectural insights and performance comparisons of the Syntiant Core 2 processor found in their Neural Decision Processor (NDP) chips.
Image 2: The tiny and powerful Syntiant chips. Image credit: Syntiant.
The SystemReady Standards Program: Enabling Systems Where Software 'Just Works'
Arm aims to bring together software and hardware to accelerate IoT design and fuel a new IoT economy. Arm enables specialized processing built on the economics, design freedom, and accessibility of general-purpose compute. Arm lead standards architect and fellow, Dong Wei presented a talk titled "SystemReady Standards Program: Enabling Systems Where Software 'Just Works'." The lecture outlines the standards-based approach of Arm System Ready, which provides requirements that can be applied to a broad range of devices from cloud data centers to edge and IoT. It reduces or eliminates the cost of customization for the system firmware and kernel build.
Achieving Real-Time High-Resolution Video Inference at Ultra-Low Power
Roviero is a deep-tech startup founded in early 2019 that has developed the CortiOne™ NPE (Neural Processing Engine) and integrated CortiSoft™ compiler technology. The company has a vision to enable AI in all edge devices through a hybrid hardware-software design. Despite massive leaps, AI implementation in edge devices is still very limited due to the power consumed by the compute and associated memory.
Models with good accuracy are still large in size and contribute to high memory and power consumption. Ravi Setty, SVP of Engineering and Cofounder of Roviero, discussed their solution to this problem; Roviero's CortiOne NPE and compiler. The CortiSoft compiler optimizes memory access such that the model memory is in a sleep state 99% of the time, thereby dramatically reducing power consumption while maintaining full accuracy. Watch a demo of the compiler below.
Summary
The Linley Fall Processor Conference 2021 provided a robust look at the current state of processors. The significant focus on edge processing and AI demonstrates that the next few years will see significant growth and change in this area. The full conference is available to watch on-demand here.
About the sponsor: The Linley Group
The Linley Group is the industry's leading source for independent technology analysis of semiconductors for a broad range of applications including AI, networking, communications, data center, and embedded. The company provides strategic consulting services, in-depth analytical reports, and conferences focused on advanced technologies for chip and system design.