A perfect fit: 3D printing for molds and casting
Creating a mold or cast requires precision. To make a mistake – or to have second thoughts – can be expensive, both from a financial and a time standpoint. Every feature, every detail, every customization also comes at a price.
Creating a mold or cast requires precision. To make a mistake – or to have second thoughts – can be expensive, both from a financial and a time standpoint. Every feature, every detail, every customization also comes at a price. Whether it's for a one-off piece or mass production, molds and casts are a tricky matter.
That's where 3D printing comes in.
Professionals around the world are taking advantage of the technology's ability to easily customize molds for prototypes, metal parts, jewelry – and even cakes. Doing so shortens development time from months to days, and cuts production costs by potentially thousands of dollars.
Prototypes all day, every day
For example, Sylatech creates precision metal components, and makes use of 3D printing to increase the speed of its rapid prototyping process.
"We can use a 3D printed model for the creation of sample parts directly in our foundry process, without having to invest in tooling to create wax patterns," Gordon Gunn, Director of Marketing at Sylatech, said. "Through 3D printing, we can significantly speed up our sampling process – clients can now get a prototype metal part in just seven days."
The company uses Ultimaker printers to print finalized prototypes with PLA, which are then approved by Sylatech's clients. That prototype is then glued to a wax frame and placed in a ceramic slurry. When fired, the PLA burns away, leaving a mold into which molten metal can be poured, allowing metal prototypes to be cast quickly, easily, and cheaply.
This process allows Sylatech to provide prototypes to its customers in days, if not hours. Costs are also potentially cut by thousands, depending on the project. A yacht propeller prototype, for instance, costs approximately $800 and can be completed in five days. Compare that to the more than $20,000 price tag and four-week wait that comes with traditional manufacturing, and 3D printing is an easy sell.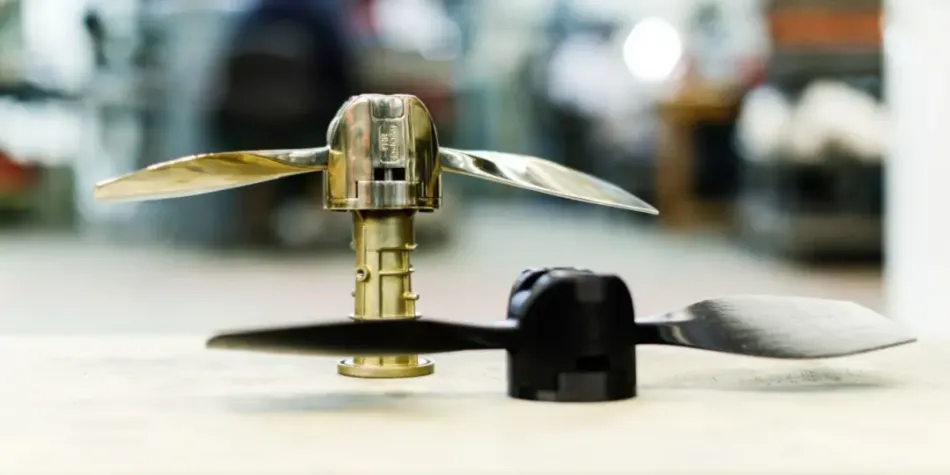 Sylatech uses Ultimaker printers to create PLA prototypes, which are then used to create molds for casting metal
"The use of 3D printing has clearly transformed the way we do business," Gordon said. "And we will continue to use 3D printing and the Ultimaker to deliver benefits to our customers."
3D printed ceramic mold inserts
Europe's leading supplier of custom heat-resistant parts, Průmyslová keramika, uses the Ultimaker S5 to 3D print mold cores for industrial ceramics.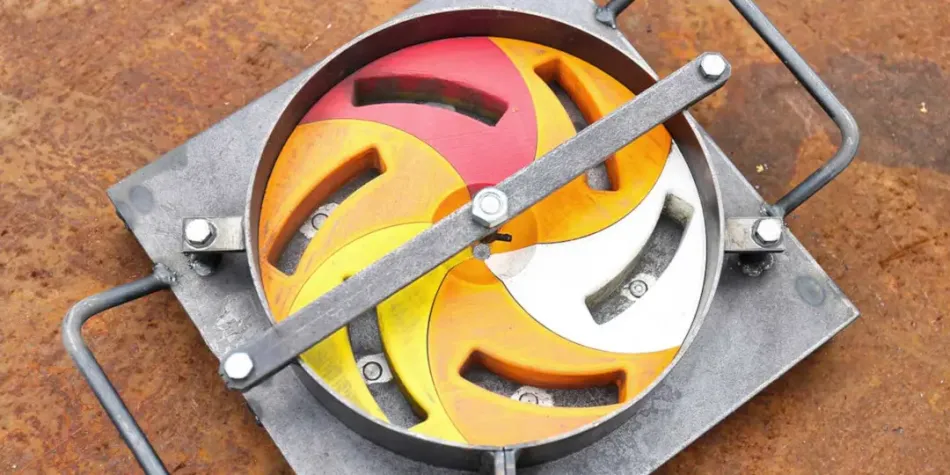 Průmyslová keramika achieved ROI in a few months by 3D printing mold cores 5x faster and with a 90% cost saving
These inserts were traditionally carved from wood or machined in metal – techniques that were neither time nor cost-effective. By 3D printing these complex shapes in-house, the Czech company was able to overhaul its workflow, with minimal risk and perfect repeatability.
"The Ultimaker 3 Extended and S5 have brought us substantial savings and acceleration of production, as well as the ability to produce shapes that were previously impossible." Jakub Cvilinek, Průmyslová keramika's Managing Director, said. "Over time, the Ultimaker 3D printers have become a key and hard-to-replace production tool."
Pedal to the metal
Meanwhile, industrial manufacturing powerhouse, Siemens, uses Ultimaker printers to create end-use parts in its rail automation business, which is part of the company's mobility and logistics divisions. Much like Sylatech, Siemens uses 3D printers to print prototypes, which are eventually used to create molds for casting steel.
"We go from a 3D CAD model, to a 3D printed component, to the final metallic component without having to go through the normal process of manufacturing," Stephen Baker, Head of R&D at Siemens Rail Automation, said. "This has enabled us to reduce our time from the model stage to the final component stage to about one-to-two weeks, compared to where this would normally take us anywhere between 12 and 16 weeks."
Learn more by watching the Siemens video here.
Bling in 3D
Molds, however, aren't necessarily fully industrial in nature. Cameron and Rebecca Stern, the Founders of Stern Design Works, make use of a fleet of 3D printers, an Ultimaker 3 among them, to create jewelry jigs and molds.
Traditionally, jewelry makers use 3D printers that print with wax. These printers, however, are extremely costly. To avoid these expenses, Stern Design Works collaborates with foundries and casting partners to discover ways to use materials such as PLA in the manufacturing process.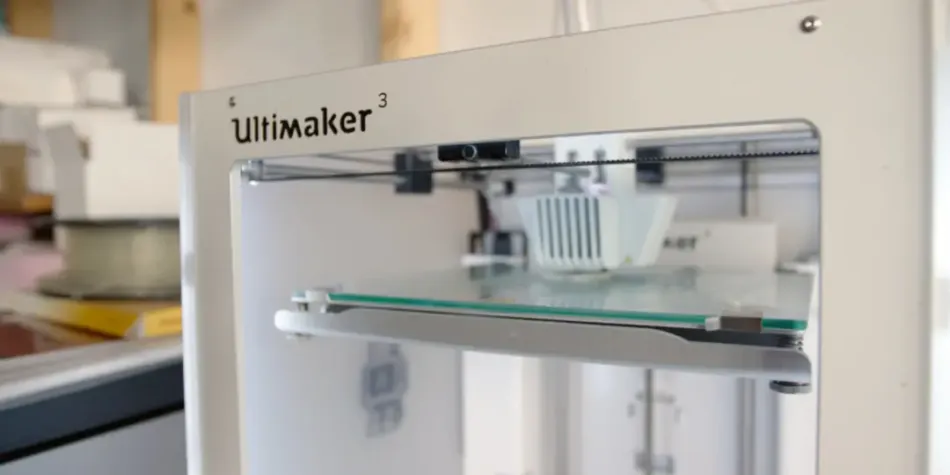 Stern Design Works uses an Ultimaker 3 to create jigs and molds for jewelry
"With 3D printing, you can make one piece or 10 iterations of something, and you have 10 tries to get a perfect piece back from the foundry," Rebecca Stern, Cofounder of Stern Design Works, said. "And working with a 3D printed piece versus a wax piece takes a quarter of the time."