The Knowles AISonic™ Hardware Grant
Supporting smart audio innovation.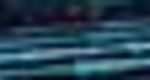 Wevolver, in partnership with Knowles, is providing hardware grants to support engineers developing cutting-edge audio products.
We are giving away five AISonic™ IA8201 Raspberry Pi Development Kits to help you test, experiment, and create audio and machine learning features for various applications such as IoT, audio, and ear-worn devices.
To apply for the grant, submit this brief form describing how you will use the Knowles Development Kit. The five most innovative responses will be provided with the kit to build and implement their idea. The winning projects will be profiled at CES 2022, in Las Vegas along with other Knowles demos. The winning projects with other outstanding submissions will receive exclusive Wevolver and Knowles swag.
All submissions will be reviewed by a panel of senior Knowles engineers and industry experts.
Project submissions will be evaluated on the following:
Innovation – How innovative or unique is your idea?
Product fit – How easily can this idea be turned into a product, solution, or service?
Scalability – How easily can your product/solution/service idea be scaled for the broad market or for applications with high volumes?

Left: The Raspberry Pi with Adapter.
Middle: The IA8201 Processor Board.
Right: The Mic-Array Board.
About the AISonic™ IA8201 Raspberry Pi Development Kit
The recently launched Knowles AISonic™ IA8201 Raspberry Pi Development Kit is an all-in-one package that brings voice, audio edge processing, and machine learning (ML) listening capabilities to devices and systems for a range of new applications. Product designers and engineers now have a single tool to streamline the design, development, and testing of technology that pushes the boundaries of voice and audio integration in their respective industries.
The new kit is built around the Knowles AISonic™ IA8201 Audio Edge Processor OpenDSP, for ultra-low power and high-performance for a plethora of audio processing needs. The audio edge processor combines two Tensilica-based, audio-centric DSP cores; one for high-power compute and AI/ML applications, and the other for very low-power, always-on processing of sensor inputs. The IA8201 has 1MB of RAM on-chip that allows for high bandwidth processing of advanced, always-on contextually aware ML use-cases and memory to support multiple algorithms for an optimal user experience.
Using the Knowles open DSP platform, the kit includes a library of on-board audio algorithms and AI/ML libraries. Farfield audio applications can be built using the available ultra-low power voice wake, beamforming, custom keywords, and background noise elimination algorithms from Knowles algorithm partners such as Amazon Alexa, Sensory, Retune, and Alango to open up the design possibilities and ensure the freedom needed to support a wide range of voice and audio customization. The kit also features TensorFlow Lite-Micro SDK for fast prototyping and product development for AI/ML applications. The TensorFlow-Lite SDK allows for porting models developed in larger cloud Tensor Flow frameworks to an embedded platform at the edge, usually with limited compute and lower power consumption, for example, AI inference engines for anomaly detection in verticals such as industrial and commercial.
With options for either two or three pre-integrated Knowles Everest microphones based on product design needs, the kit includes two microphone array boards to help select the appropriate algorithm configurations for the end application. By offering built-in microphone arrays that support the audio and voice capabilities on the IA8201 DSP, OEMs are provided a high-quality, high-performance all-in-one development solution from a single supplier. Developer support is available through the Knowles Solutions Portal for configuration tools, firmware, and algorithms that come standard with the kit, allowing for complete prototyping, design, and debugging. Read more about the kit here.
Application areas are only limited by your imagination but include:
Voice user interface systems for consumer devices, smart home devices, appliances, and other IoT devices

Voice communications devices with advanced audio features and machine-learning enabled context awareness

Acoustic event recognition for consumer, industrial (condition monitoring etc.), and medical devices (diagnostics, etc.)
Key dates
| | |
| --- | --- |
| Event | Date |
| Grant Opens | October 26 |
| Grant Closes | December 3 - Midnight Pacific time |
| Grant recipients announced | December 10 |
Meet the jury
Vikram Shrivastava: Sr. Director of IoT Marketing, Knowles Corporation

Vikram Shrivastavahas almost 30 years of experience in product marketing, strategy, and management in the semiconductor and technology industry. Vikram's educational background in electrical engineering, specifically in control systems and silicon design, gives him the ability to understand, execute, and communicate marketing strategy that fits the technical needs of engineers, developers, and OEMs.
In his current role as Sr. Director, IoT Marketing, for Knowles, Vikram develops strategies and products to enable IoT platforms with intelligent voice capability. He holds an MBA from the University of California, Berkeley's Haas School of Business.
Anu Adeboje: Marketing Specialist at Sensory

Anu Adeboje is a data-driven marketing specialist with a B.S. degree in Neuroscience from the University of Illinois at Urbana Champaign and an MBA from the University of California at Davis. At Sensory she fills her days with all things marketing-related, from tweets to trade shows she is obsessed with communicating how Sensory's embedded speech and computer vision AI improves the user experience."
Joan Palmiter Bajorek: CEO and founder, Women In Voice

Dr. Joan Palmiter Bajorek is the CEO and Founder of Women in Voice (WiV), the global nonprofit supporting women in voice AI. Ranked the #4 Voice AI Influencer, Bajorek is a leader in the voice tech field internationally. Formerly working at Nuance, Bajorek is currently a Technical Advisor for several startups and companies. She has 9+ years of experience in strategy and execution for conversational AI products across healthcare, telecom, government, and customer service verticals. Speaking with global audiences, she has been a featured or keynote speaker at CES, VentureBeat, L3-AI by Rasa, GeekGirlCon, Girls Who Code, Women in AI Summit, among others. Her PhD research and writing has been featured in Harvard Business Review (HBR), Cambridge University Press, Adobe XD Ideas, and Samantha Bee's Full Frontal on TBS. She holds a PhD from the UArizona in the field of speech language technology and an MA in Linguistics from the UC, Davis. She lives in Seattle, WA.
YC Wang: Director of the Global Academic Program at Digi-Key Electronics.

Y.C. has a broad view of the industry having worked in many roles including applications engineering, sales, marketing, and management. He is a fan of the Maker movement and is a strong proponent of experiential engineering now used in many engineering departments across the country. Even before 2020, he has been brainstorming better ways to support distant and hybrid teaching methods and is keen to share his ideas with the academy.
Richard Nass: Executive Vice-President, Brand Director, Embedded Franchise, OpenSystems Media

Richard Nass' key responsibilities include setting the direction for all aspects of OpenSystems Media's Embedded and IoT portfolios, including digital, print, and live events. Previously, Nass was the Brand Director for UBM's award-winning Design News property. Prior to that, he led the content team for UBM Canon's Medical Devices Group, as well all custom properties and events. Nass has been in the engineering OEM industry for more than 30 years. In prior stints, he led the Content Team at EE Times, handling the Embedded and Custom groups and the TechOnline DesignLine network of design engineering websites. Nass holds a BSEE degree from the New Jersey Institute of Technology.
Frequently Asked Questions
Can I enter if I am a student?
Yes. Submissions are accepted regardless of education status.
Do I remain the owner of my intellectual property?
Yes. Knowles and Wevolver claim no intellectual property rights over the material you provide to the Challenge. Your submitted designs remain yours. Your submission does not constitute invention assignment to Knowles or Wevolver.
Have a question?
Email us with your query.
---
About the sponsor: Knowles
As a market leader and global supplier of advanced micro-acoustic microphones and speakers, audio processing, and specialty component solutions, serving the mobile consumer electronics, communications, medical, military, aerospace, and industrial markets, Knowles has achieved excellence for nearly 70 years.
We strive to continuously reinvent our industry, and develop technology that improves the audio experience. Today, Knowles products are used by more than one billion people worldwide every day, enhancing how they interact with the world around them. Headquartered in Itasca, Illinois, Knowles has employees across 11 countries, including more than 800 engineers dedicated to pioneering acoustics and audio technology. This R&D investment, coupled with our state-of-the-art manufacturing facilities around the world, enable us to deliver advanced MEMS microphones, balanced armature speakers, voice processing and algorithms, and precision device solutions.