Impact Summit 2023 Virtual Event
Accelerating Urban Efficiency through Technology. Explore How AI & IoT Drive the Future of Sustainable Urban Living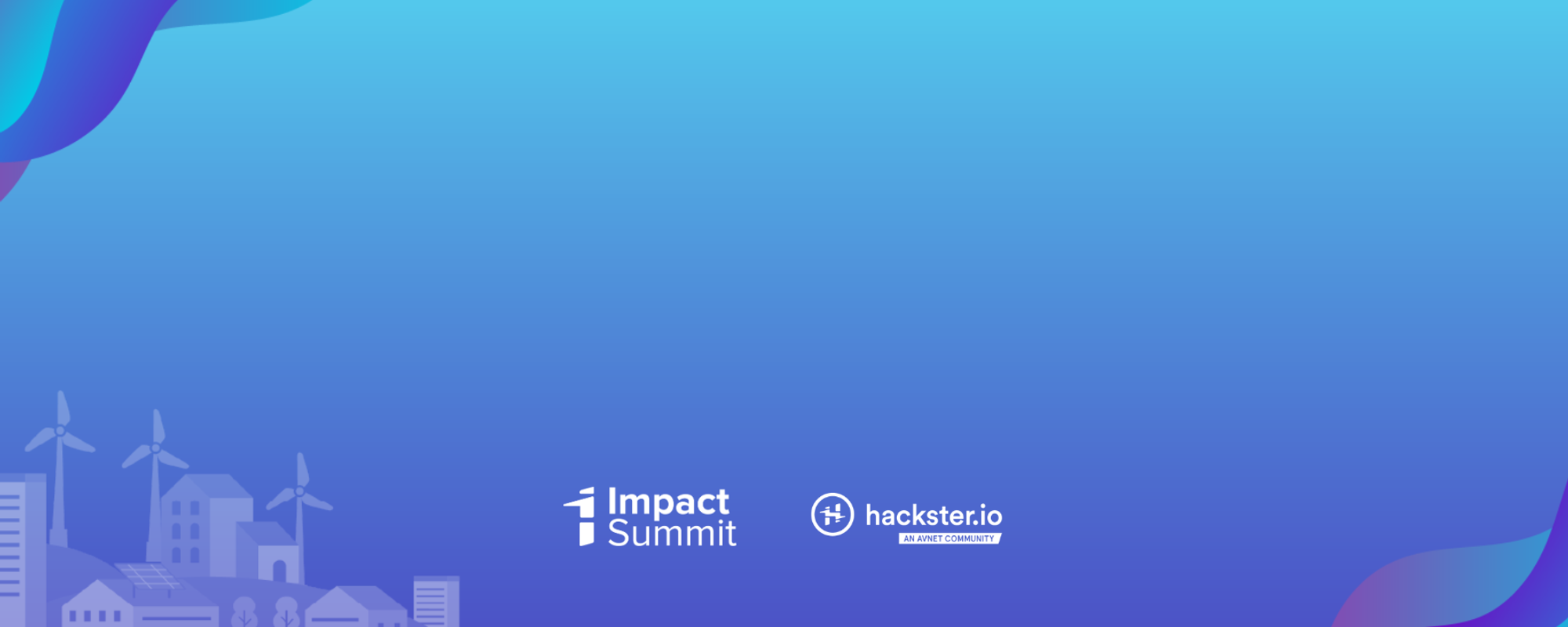 Event Overview
Hackster's Impact Summit is a free two-day virtual event (14th-15th November, 2023) dedicated to inspiring developers, connecting organizations, and accelerating technological innovation. This year's topic examines how to build resilient and sustainable cities.
Who Should Attend
The Impact Summit is inviting technologists, engineers, community trailblazers and technology providers. The event offers an opportunity to examine the transformative role of machine learning, advanced data analytics, and IoT in enhancing the management and maintenance of urban infrastructure, public services, and critical facilities.
Session Highlights
Day 1 commences with Kate Kallot, CEO of Amini, examining the harmony of socioeconomic growth with environmental conservation. Followed by a workshop on predictive maintenance using Nordic Thingy:53, led by David Tischler from Edge Impulse. The day progresses with a demo on SCADA system modernization with Bryan Costanich, Wilderness Labs CEO, and concludes with a panel discussion on urban environment innovation and several workshops.
Day 2 opens with a keynote from Tomas Diez, Executive Director of Fab City Foundation, discussing community-driven sustainable urban development. The day continues with a panel on technology resiliency, workshops on sustainable city AI and embedded programming, and concludes with a demo on frugal innovation for urban development by Kevin Schmidt from UNDP.
Insights
The summit features speakers from leading organizations and companies who are at the forefront of urban technology and development. They will share real-world applications and insights into the impact of technological innovation on city living.
Technical Deep Dive
Attendees will benefit from a practical approach to smart city challenges, with in-depth technical workshops on IoT, AI at the edge, and predictive maintenance. These sessions will equip participants with knowledge applicable to real-world urban systems.
Interactive Engagement
Live panel discussions provide a platform for interactive dialogue between technology experts, policymakers, and attendees, focusing on the translation of ideas into tangible urban solutions.
Learning Outcomes
Participants will leave with actionable strategies for deploying technology in urban infrastructure, insights into sustainable development practices, and a comprehensive understanding of the predictive maintenance landscape.
Event Accessibility
Sessions are scheduled in Central Time (CST).
Post-event access to session recordings will be provided to all registrants.
Would you like to learn more about the Impact Summit? Visit this page.