Engineers tackle tough global challenges in the 2020 Hackaday Prize
$200,000 prize money is available for solutions to challenges that are posed by four leading nonprofits.
The Hackaday Prize is a hardware design competition that invites engineering talent to solve our planet's toughest problems. 2020 marks the 7th edition of the annual event, and its mission seems more timely than ever. Bottom-up, distributed approaches to technology development have shown their relevance in the recent Covid-19 crisis. Amidst this pandemic there are still many other environmental and humanitarian challenges and Hackaday calls upon engineers, designers, and entrepreneurs to create globally impactful innovations.

Four leading nonprofits working in conservation, disaster relief, renewable resources, and assistive devices collaborated with Hackaday to design this year's challenges. Each of those non-profits will on top of open source solutions for their posed challenges receive a $10,000 donation that enables them to implement the projects.

For the creators of winning entries Hackaday has made available over $200,000 in prize money. Furthermore, the top solution will be designed for manufacture at Supplyframe's DesignLab in California, produced in a limited run, and deployed in the field. Having visited the facilities of Supplyframe (the parent company of Hackaday) last year, I can attest they are truly an engineer's playground and they hold all the equipment to get a project into manufacturing.
How it works

The prize kicked-off today, May 19th 2020, with challenges divided into two categories; open call and dream team.

Open call challenges range in complexity, theme, and difficulty and entries will be accepted throughout the entirety of the campaign: from May 19th until August 31st, 2020. The top 100 finalists will be announced in September, and final judging will take place in October.

Dream Team challenges on the other hand have been designed with a dedicated three person task force in mind. People can apply to join one of these until the 2nd of June, after which 12 selected Dream Team members will be awarded $6,000 grants for the months of June and July to work on a challenge. The pressure is on because they must deliver a high fidelity, working prototype, and DFM package by August 1st.

During the Hackaday Prize knowledge will flow both ways, as participants can sign up for weekly video call sessions to discuss their project with a mentor. Among the experienced mentors are a Rapid Prototyping Technician, an Adaptive Design Manager, a Product Development Engineer, and many others.

The judges who will evaluate the entries have an impressive resume too. They include for example AnnMarie Thomas, Associate Professor in the School of Engineering and the Schulze School of Entrepreneurship at the University of St. Thomas, Alfred Jones, Head of Mechanical Engineering & Manufacturing, Level 5, the Self-Driving Division of Lyft, and Dr. Kitty Yeung, who is Senior Program Manager and Creative Technologist at Microsoft.
The 2020 nonprofits and their challenges.
Conservation X Labs (Conservation)
Conservation X Labs' mission is to end the global extinction crisis through the democratization of science. They do this by mobilizing new talent to work on extinction and climate crises and then delivering scalable and impactful solutions. Examples of their work include a platform for bringing user-defined artificial intelligence capabilities to environmental tools such as remote cameras (the Sentinel System), and a low-cost, field ready, handheld DNA analysis tool (the DNA BIT).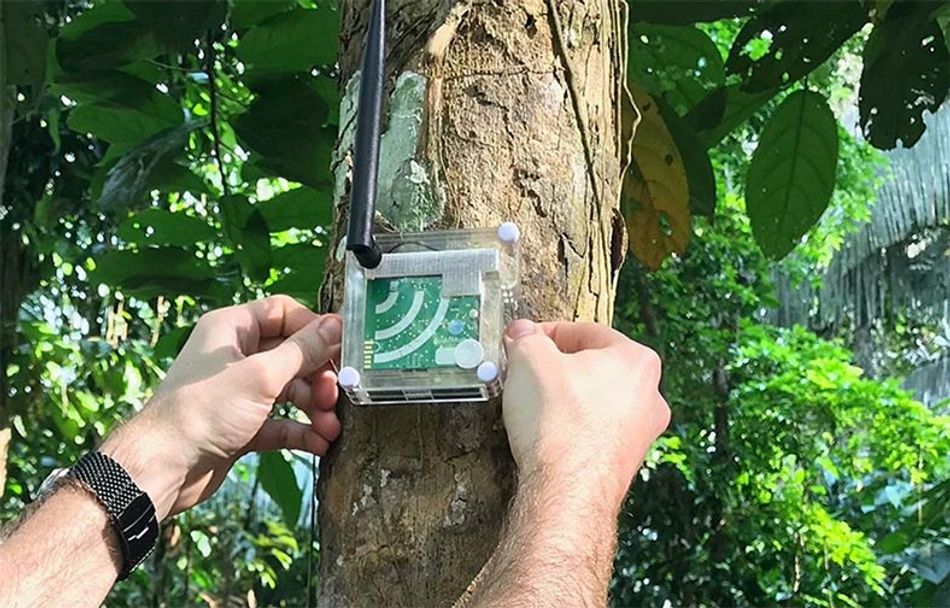 Image: Conservation X
Open Call Challenge 1. Combating Invasive Species:
Develop a solution to aid in the monitoring, prevention, and systematic removal of invasive species in aquatic ecosystems or on islands.
Open Call Challenge 2. New Tools For Marine Protection:
Develop an all-purpose method for real-time monitoring of everything on or below the water with surveillance technology and data analytics/
Dream Team Challenge. Reducing Ghost Gear:
Craft solutions that reduce "soak time" for fishing gear and increase accuracy, ultimately reducing the amount of lost or abandoned items in the world's oceans.
FieldReady (Disaster Relief & Humanitarian Aid)
FieldReady makes aid supplies in disaster zones to get around bottle-necked supply chains. They work with local manufacturers to make useful items when and where they are needed, while also working to increase disaster resilience by strengthening local manufacturing, innovation hubs, and makerspaces. Examples of their work include 3D printing umbilical cord clamps in the Haiti earthquake recovery and providing heavy-lift airbags for search and rescue within collapsed buildings in Syria.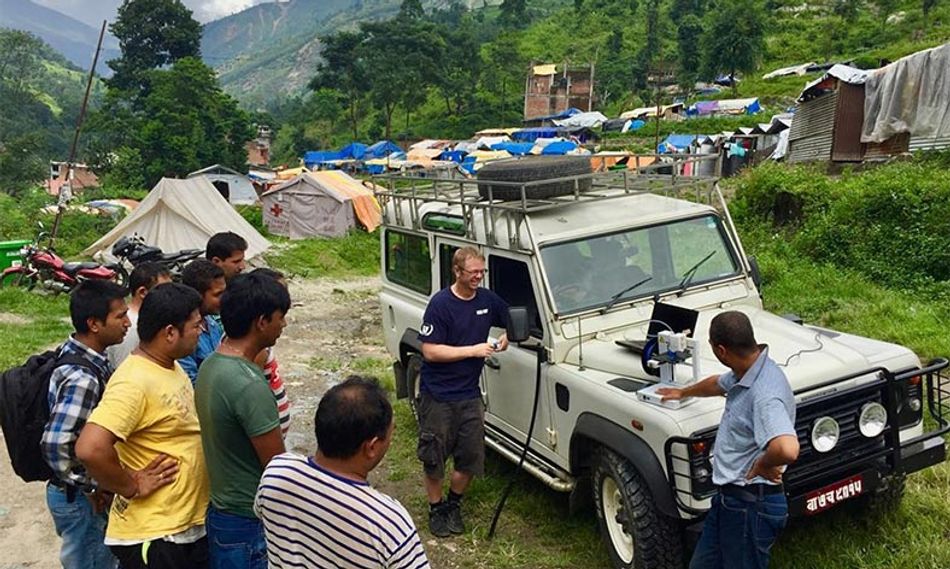 Image: FieldReady
Open Call Challenge 1. Fluid Warmer:
Design a low-cost reliable fluid warmer made out of easily sourced parts that can be implemented around the world in many contexts that lack access to safe fluid warming technology.
Open Call Challenge 2. Versatile UV Wand for curing UV adhesive:
Design a cost effective, and energy efficient UV curing tool that can replace standard, expensive benchtop stations and is easy to fabricate in remote areas.
Open Call Challenge 3. Versatile Heat Sealer and Welder:
Design a cost effective, and energy efficient device for the heat sealing or heat welding of plastics that can easily be fabricated in remote areas.
Dream Team Challenge:
Design a means of quality control that remotely tracks and evaluates solutions, protects consumers, and ensures a roadmap for reporting and repair.
United Cerebral Palsy of Los Angeles (UCPLA) (Assistive Devices)
United Cerebral Palsy LA is working on advancing the independence, productivity, and full citizenship of individuals with developmental and intellectual disabilities. They help individuals with disabilities to advance their independence. The organization has 40 programs and service sites across five counties in Southern California, and a staff of more than 600 professionals who provide support and services to over 1,000 families and individuals every day.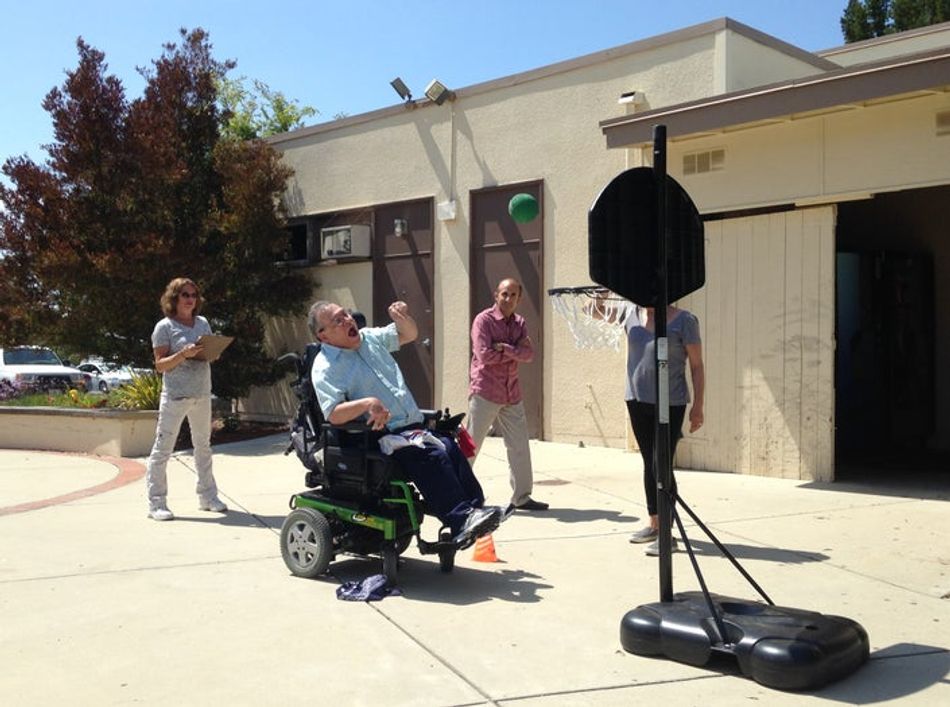 Image: UCPLA
Open Call Challenge. High Quality Tools and Devices For Creative Expression:
Create or redesign open source assistive tools and devices like tripods, workstations, trackballs, or joysticks usable by those with Cerebral Palsy, for the purposes of creative expression and independence.
Dream Team Challenge. Universal Wireless Remote Control:
Design a universal remote that meets the needs of those with Cerebral Palsy, and integrates with modern electronics like smart TVs, workstations, and digital devices in as few steps as possible.
CalEarth (Humanitarian Aid)
CalEarth develops and educates the public in self-made, environmentally sustainable building designs. Houses anyone can build with their own two hands, using locally available earth, sandbags and barbed wire, that also meet modern-day standards. Examples of their work include the Langbos Children's Home in South Africa, providing care and support for vulnerable children in the Langbos community and the Pegasus Children's Project in Nepal, which provides housing to 90 children and their caretakers and withstood the 7.6 earthquake in 2015.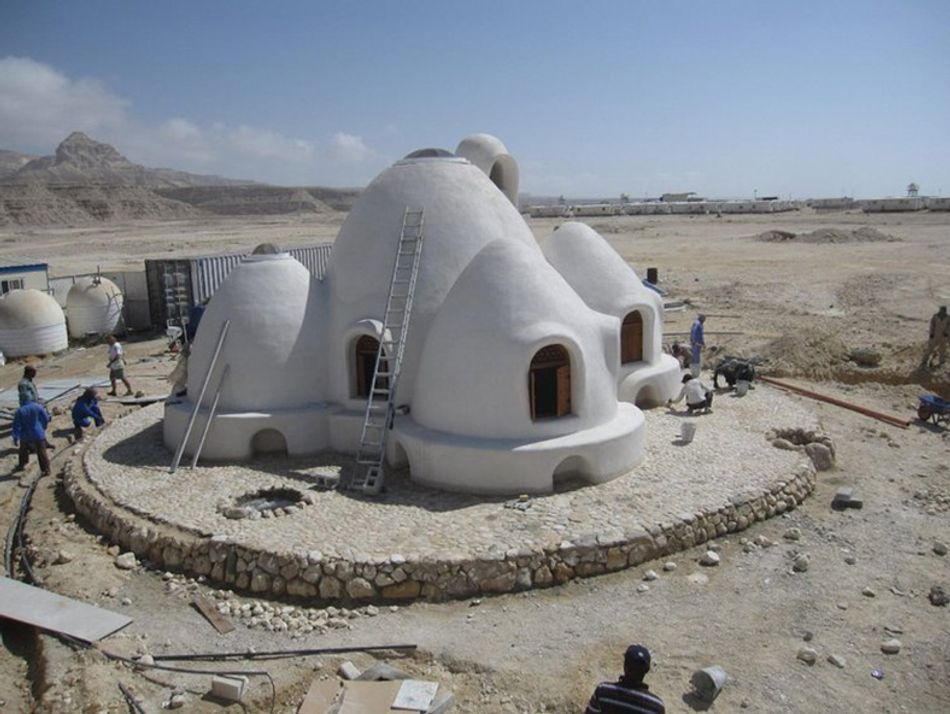 Image: CalEarth
Open Call Challenge. Modular Add-Ons for SuperAdobe Domes:
Design modular add-ons for CalEarth's SuperAdobe dome housing models within the categories of connectivity, power harvesting, lighting, heating, or water collection and storage to better support long-term dwellers.
Dream Team Challenge. Automated Options for SuperAdobe Building Processes:
Automate or mechanize parts of the SuperAdobe Dome building process in order to make the process more efficient, less taxing, or more cost effective.
Inspiration from previous winners
Above mentioned challenges all seem pretty challenging individual technology developers and small teams. But the winners of previous Hackaday Prize editions show how much talented engineers can get done these days thanks to global access to knowledge, affordable electronics, prototyping tools, and open source designs. Have a look at the winners of 2019 and 2018 for example:
FieldKit, 2019 winner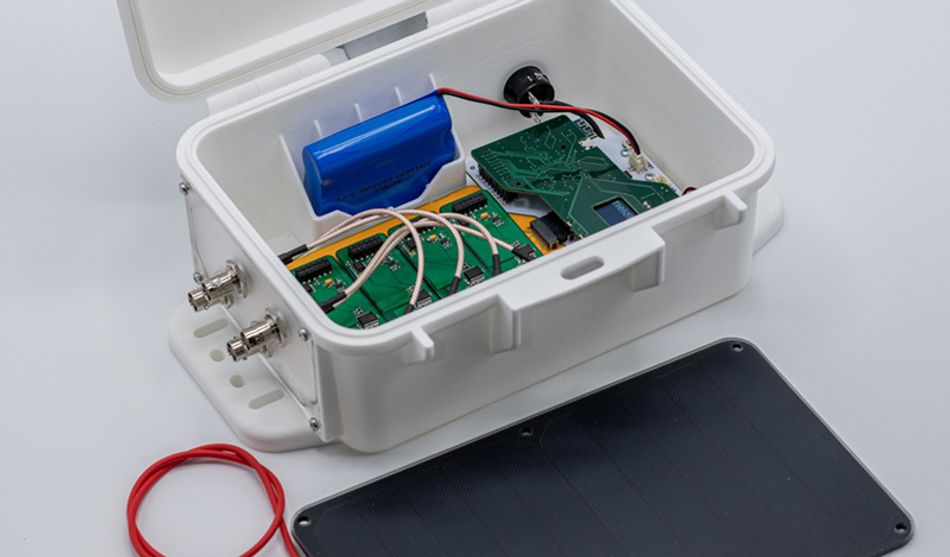 FieldKit was the Grand Prize winner of the 2019 Hackaday Prize. They noticed that data collection methods in difficult environments were outdated and much too expensive. They managed to take the top spot in last year's prize by making open source software and hardware designs for sensors suite systems. Exemplary of their product robustness is their project at the Dja Faunal Reserve, Cameroon, one of the largest and best-protected rainforests in Africa. They put up weather stations to perform measurements on some of the unique microclimates in the forest, sending data to gateways installed in the treetops. Their origin story is one you might find familiar. They had an idea to do something better than it was being done. Using a combination of Arduinos/Raspberry Pis, development boards, and easily obtainable sensors they build their first test systems in Botswana to help a befriended scientist there. With success, or in their own words: "Just because it is open source and nonprofit does not mean that it has to suck."
Dexter, 2018 winner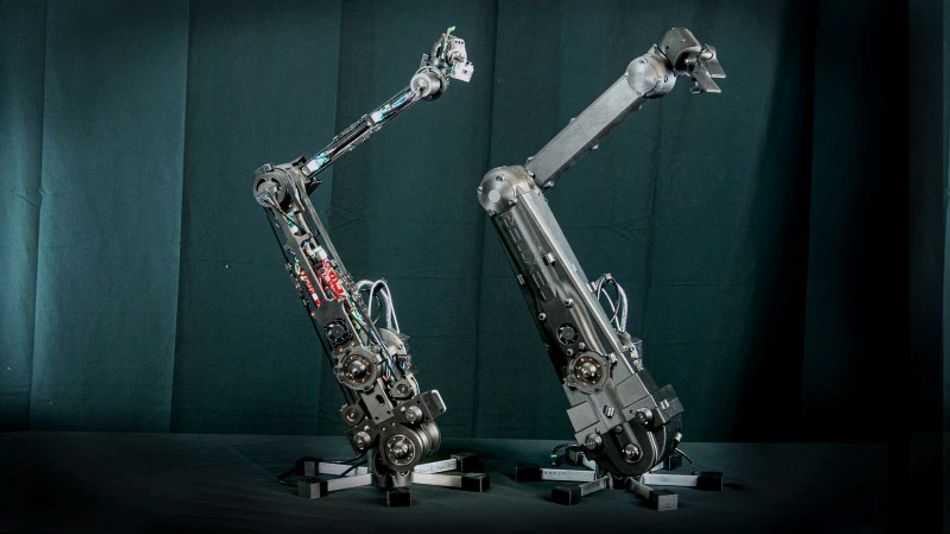 The year before, the Grand Prize winner of the 2018 Hackaday Prize was Dexter, a 3D printed, high precision robotic arm with trainability. The robot arm can be motion trained by recording how you move the robot, and then playing it back with high precision, a sought after method in collaborative robotics. Because of the Hackaday prize, they were able to make their latest version open-source, allowing everyone to print and use the arm themselves. The company behind Dexter is Haddington Dynamics, a research and development company applying supercomputing techniques to make low cost motion control robotics. They grew to empower making their work open-sourced, thereby growing their user base and their company. They made their first move outside of the US this year by starting the manufacturing of a general purpose robot in a new microfactory in Australia.
Interested?
You can find more details about the 2020 Hackaday prize, and apply on hackaday.io, and on prize.supplyframe.com
The 2020 Hackaday Prize is sponsored by the following companies:

Websites: MICROCHIP - ARM - SUPPLYFRAME - DIGI-KEY
At Wevolver we are looking forward to seeing the results, and to be surprised by the visions and ingenuity of the global engineering community. For the next 6 months we'll be covering the 2020 Hackaday prize as it progresses and we will keep you posted on the most inspiring results that come out.