webinar
Bridging The Gap Between Prototyping And Production
Gain Insight into how to design better parts and receive a CPD certificate.
Our Insight video series will help you master digital manufacturing.
Every Friday we'll post a new video – each one giving you a deeper Insight into how to design better parts. We'll cover specific topics such as choosing the right 3D printing material, optimising your design for CNC machining, surface finishes for moulded parts, and much more besides.
Never miss an Insight by subscribing here.
The following Insight video is CPD accredited, once you have viewed this video answer a few questions to gain your CPD certificate.
---
Insight: Bridging The Gap Between Prototyping And Production
Transcript
Hello and welcome to Proto labs' Insight video series.
What are these Insight videos about? Well, we want to help you design better parts for digital manufacturing. This is the first in a series of videos packed with useful tips that will help save you time and money.
We are going to post a new video every Friday lunchtime. Folks, if you are leaving to start your weekend early then don't worry – you can catch up, because the videos are going to be hosted right here.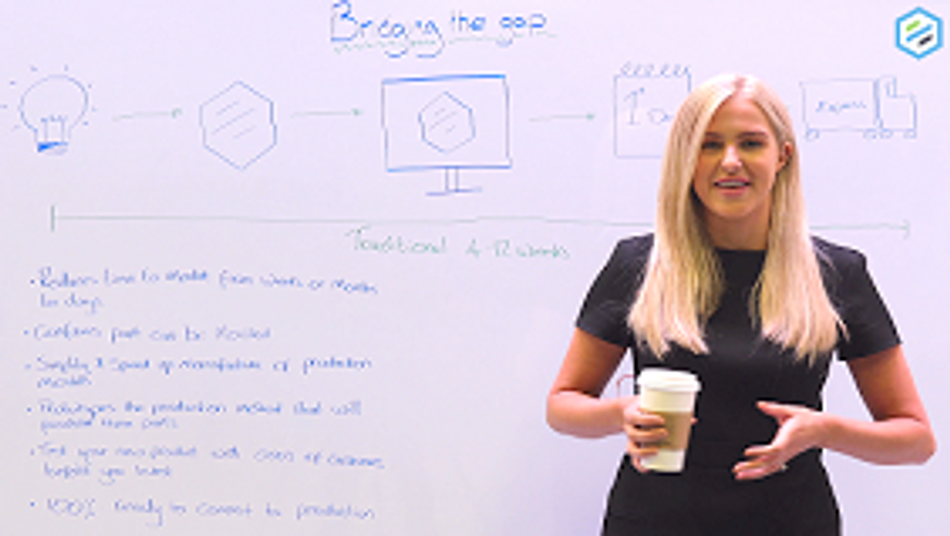 So let's get into the first topic.
We are going to talk about how bridge tooling can get your new product to market weeks earlier than conventional tooling. Not only that, but it allows you to test your product in real life with real customers and quickly refine it at minimal cost.
Just like software developers you can quickly and cost effectively tweak a product in response to thousands of customers' feedback. Never mind focus groups and VOC, how does it perform in real life?
I hope you agree that that's a powerful weapon to add to your armoury.
But let's step back and explore how you can make this a reality.
Let's go right back to the beginning. Product development often begins with that lightbulb moment, you may hastily sketch out your idea on whatever is handy before you forget.
You can't wait to get in front of your CAD to design it properly and talk it through with your colleagues.
After what seems an age you are ready to prototype it and get focus groups together to get voice of customer feedback.
You are burning to get this product into the market before the competition. You feel each delay because you know that this could be the next big thing in your market.
What happens after this successful prototyping and perhaps one or two design tweaks?
You have to wait weeks or even months for the steel moulds to come back before you can start injection moulding and production.
In the meantime, one of your design team, let's call him Jim, has just left your company and joined your major competitor. Now the pressure is really on.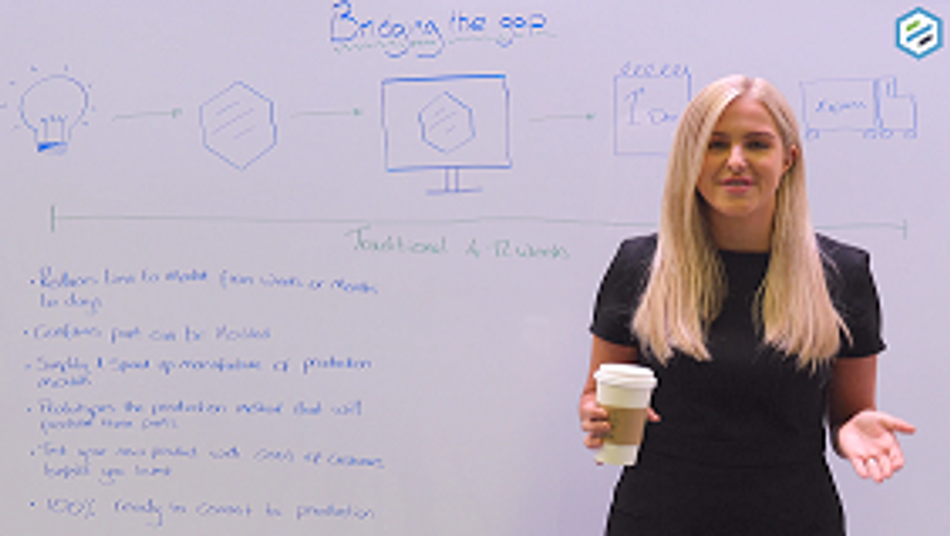 How do you cut back on this lead time, to make sure that you are first to market?
I suppose you could have development and manufacturing running in parallel and start the production moulds early. But what happens if customer feedback results in changes to your design? You might have to start the tool design again costing you even more money and delaying the process anyway.
It's a tough choice, because today's market rewards speed.
The answer is staring you in the face.
You already know that rapid injection moulding for prototyping will reduce cost and delay in the design of plastic parts. If moulds are milled from aluminium and not steel, then the process is quicker and cheaper.
Why not extend this process and bridge this gap between development and manufacturing?
True, rapid injection moulding is not identical to traditional production tooling, but it is close enough to solve a number of your problems. It will reduce your time to market until your steel moulds arrive weeks or months later.
Let's run through the benefits.
First. As I have said it reduces your time to market from weeks or even months to days.
Second. It confirms that the part can actually be moulded.
Third. While it is true that production tooling can incorporate capabilities that rapid injection moulding can't, such as internal cooling lines or sophisticated venting, you might actually find that this is a benefit.
Let me explain. By adapting a part to the demands of rapid injection moulding through equalising wall thicknesses and maintaining draft, you can simplify and speed up the manufacture of your production moulds.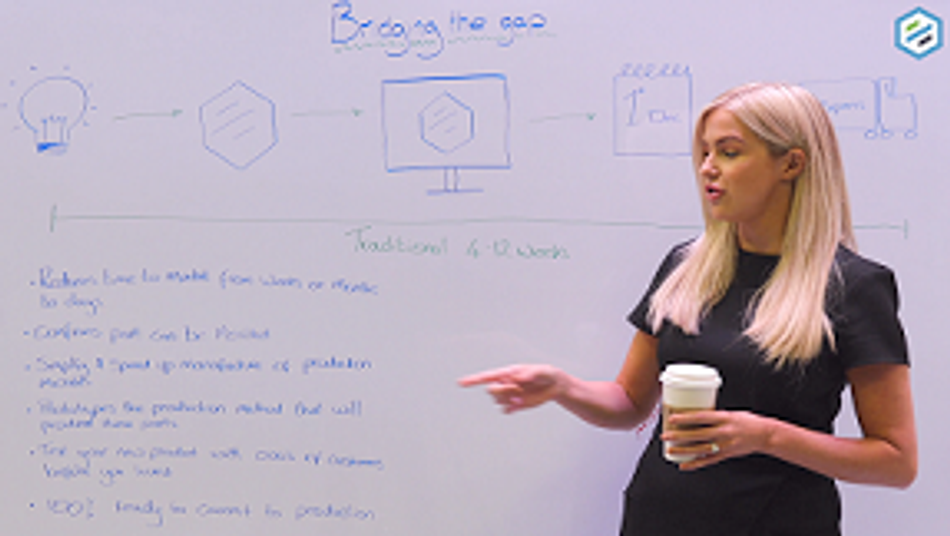 In other words, rapid injection moulding doesn't just prototype your parts. It also prototypes the production method that will produce those parts. You can highlight potential issues in advance and eliminate them.
Wow. Why wouldn't you do this? It gives you an edge over the competition.
And another thing. You can test that new product with thousands of customers in the market before you invest in expensive steel production tooling.
We are talking about more than 10,000 parts or products in the market in just days.
Does it need tweaking? Not a problem, your supplier should be able to redesign your aluminium tooling in just a few days.
Not only are you in the market in just days, rather than weeks or months, but when you are 100 percent ready to commit to production tooling, you can be sure that your product is spot on.
The customer expects new products quickly. If you are too slow, you will be left behind. For your next product development think what bridge tooling could do to your lead times.
Well that's it for this week. I hope you found this video helpful.
---