Bluetooth Low Energy Workshop
Adding Bluetooth to your next design should be a simple process.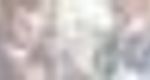 BLE Workshop
Join Avnet Field Application Engineers for a Renesas hands-on Quick-Connect BLE Lab featuring the EK-RA2E1 evaluation board to discover how simple it can be to add Bluetooth to your next design. In this lab, participants will build a basic system utilizing Renesas Quick-Connect IoT Pmod boards and the RA2E1 MCU to monitor temperature and humidity via a smartphone or other Bluetooth device.
This lab will lead users through:
Setup of HS3001 drivers on RA MCU
Setup of UART drivers RA MCU
Configuring interrupts of Bluetooth Low Energy (BLE) module
Use Developer Assistance and the Smart Configurator to automatically setup driver code for peripherals
Visualize humidity and temperature data readings from the HS3001 sensor on a wireless connected smartphone app over BLE
Why take the workshop?
Receive a discounted hardware bundle for BLE exercise

Renesas Flexible Software Package 3.6.0

Learn how to setup the project for the correct hardware target and several Hardware Abstraction Layer (HAL) drivers to enable sensor readouts wirelessly with a smartphone application.
Overview
Date/Time: OnDemand
Duration: 2 hours
Workshop Fee: $49.00 (includes EK-RA2E1, HS3001, US082 and DA14531, $130 value*)
*Development boards can be shipped to U.S. and Canada addresses only