Semiconductor Innovation Fuelled by Demand for Safer, Greener, and More Efficient Futures.
Part 2 of our Nexperia Leadership Interview: Robby Ferdinandus and Mark Roeloffzen from Nexperia's executive team detail the key innovations in the semiconductor industry and share Nexperia's vision for the future.
Introduction
Robby Ferdinandus, Global Head of Marketing at Nexperia and Mark Roeloffzen Executive Management Team board member, SVP and General Manager responsible for Business Group Bipolar Discretes sat down with Wevolver recently to share their career journey in the semiconductor industry, detail their vision for the future, and outline Nexperia's plans for addressing semiconductor demands in automotive and 5G. You can read the first part of this interview, focussing on their personal stories here.
Innovation, Demand, and Impact
Can you describe the current forces driving development in semiconductor technology?
"Semiconductors cater to human beings," says Robby. "We like convenience, we require safety, we demand security, and we are not very patient. Consumer and industry trends such as Artificial Intelligence (AI), an appetite for more computing power, green-tech, lower energy consumption, and increased efficiency drive semiconductor innovation and influence the direction of research and development."
"Understanding these customer needs gives a company the ability to leapfrog competition and stay ahead," states Mark. "These can be specific short-term needs however are mainly driven by global trends like an ongoing requirement for an increase of efficiency & robustness, reduction of size & weight, and increased data rates & connectivity."
"The covid-19 pandemic has caused some short-term effects that accelerated certain technologies, such as those enabling remote-working, but global developments that are truly driving semiconductor demand are China growth, 5G rollout, and the ongoing transformation in the Automotive industry, where a couple of key trends are converging to dramatically change the industry," explains Robby."
"We see the Chinese tech industry as a major driver of the current surge in demand for semiconductor devices. The Chinese government has been a key enabler of this force and China's relentless ambition to lead in all industrial segments has caused the perfect storm for semiconductor demand to continue to grow in the years ahead. Another key element of semiconductor demand is the rollout of 5G that is happening now and will continue throughout this decade."
"The impact of the 5G rollout goes well beyond wireless infrastructure and mobile segments. In fact, we expect that 5G will prove itself as the enabler for many hyped technology trends such as the self-driving car and IoT; it is all about data processing. Finally, out of the megatrends that are driving the transformation of the automotive industry (Autonomous, Communication, Electrification, and Smart mobility ("ACES")), especially the further electrification of the car is expected to accelerate growth in semiconductor demand."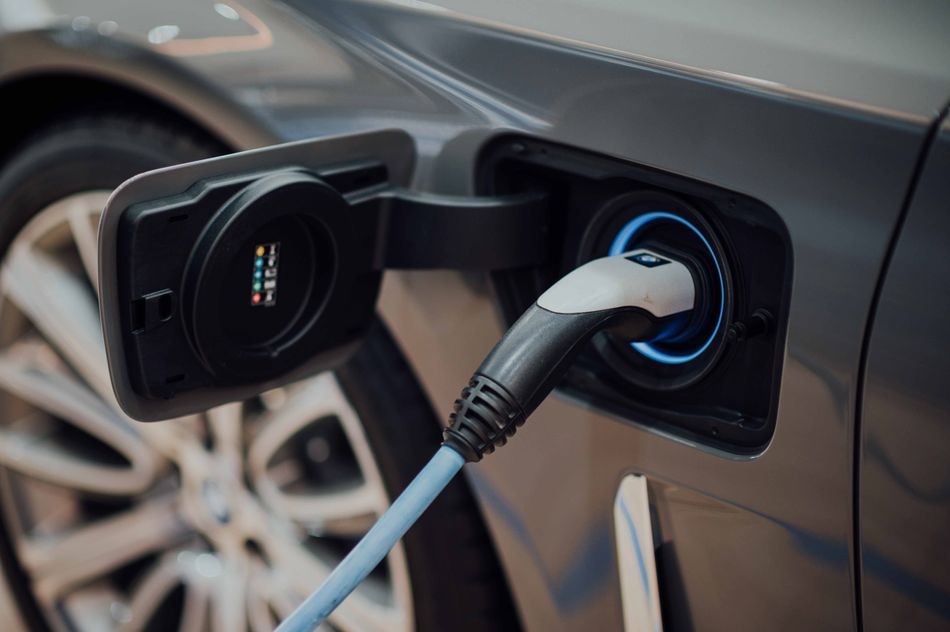 What are the latest semiconductor innovations that are on the market? And what cutting edge technology is on the horizon?
"Besides continuous optimization improvements of previous generations on the technology angle, we as Nexperia put a strong effort in further miniaturization as well as power capabilities and efficiency. Nexperia is leading the discrete semiconductor market with package innovation. Our smallest ESD diode has a dimension of 0.4 by 0.2mm – imagine the size in comparison to the features offered, this is breakthrough high tech, says Mark.
"Adoption of small components is not only related to mobile applications but we see a broader usage of this in automotive and industrial-like applications to reduce the overall system-level costs. Putting it to scale it optimizes the trade-off between PCB shrinkage, total weight, and increased features per PCB. Next to this, we see that using clip bonds instead of wire bonding offers significant thermal and robustness capabilities. Elements of increased importance for power-driven applications like xEV amongst others."
In what areas will we see the greatest impact being made by new semiconductor technology?
"Smartphones will continue to evolve as the hub to control and manage our lives. Semi is what is enabling this, not only software solutions - after all, they require computing power. The other area is beyond doubt - the automotive industry," explains Robby
"The disruption in automotive is two-sided," adds Mark. "On one side is Autonomous driving. Here semiconductors are enabling autonomous driving but we also see that mobile and consumer-like features are entering the car to increase the 'driver' comfort – a completely new market is enabled by that with interior lighting, high-speed connectivity, and screens. On the other side, it's the power requirements to fuel xEV."
Challenges and Opportunities
What are the barriers to innovation and what are challenges to overcome?
"I see infrastructure as the key enabler of technological innovation, which we've seen previously in the adoption of wireless payments," says Robby. "In the years ahead the speed of xEV adoption across the world strongly depends on the willingness of governments and availability of capital to invest in infrastructure to support the rollout of charging stations. The same obviously applies to the rollout of 5G technology."
"A key barrier I see is relying too much on historical gains and ignoring the true customers' needs/frustration," furthers Mark. "This enables gaps which will be covered by newcomers disrupting the industry in case you do not innovate yourself. There are several examples in the industry of companies disappearing while being too internally focused, ignoring the competition and true market requirements. So, key for me is to continue to innovate and to increase customer intimacy in order to stay ahead. This is where my team and I are continuously working on."
The rollout of 5G
How is Nexperia involved in the development and deployment of 5G technology?
"5G should be seen as a double-edged sword, but in a good way. On the one hand, the roll out of 5G will require a tremendous growth in wireless infrastructure investments, both in base stations at a macro level, but also in office buildings and public spaces or micro level," says Robby. On the other hand, 5G will enable "killer applications" in IoT to truly take shape and flourish, including autonomous driving. All of which is expected to cause a major surge in semiconductor demand."
"All these elements do require a different set of semiconductor features," explains Mark. "For instance, the power requirements are increasing and hence the semiconductors require an improved efficiency to reduce power losses and extend battery lifetime. The 5G module requires more power and devices are capturing bigger batteries, hence, the semiconductors around require further integration and miniaturization to enable this."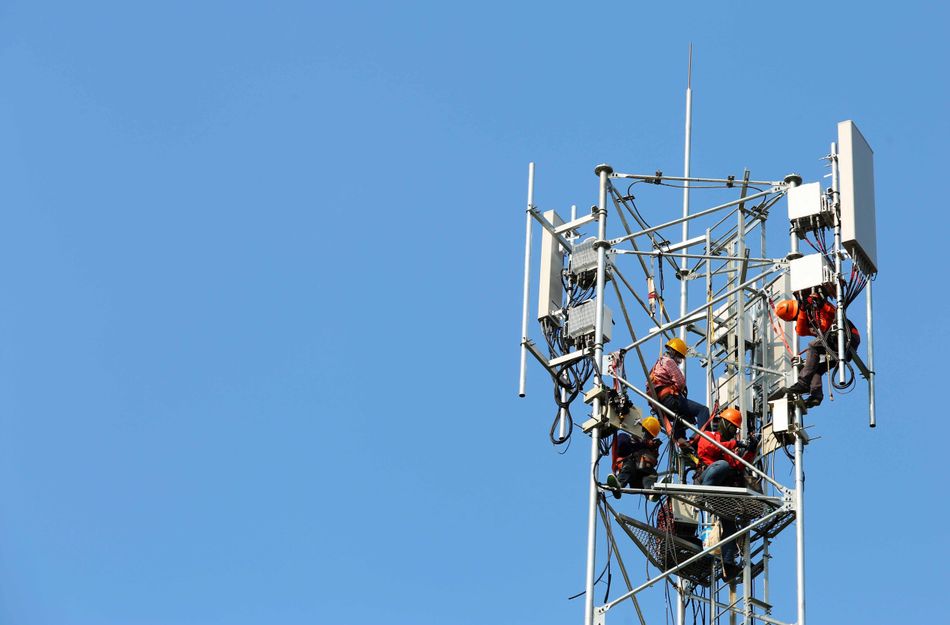 How is the growth in 5G and IoT impacting demand for semiconductor components, and how do you ensure you can meet demands and upcoming trends?
"To ensure we stay at the forefront of innovation and maintain our position in these key segments, we have further expanded our ESD Treos protection portfolio to cater to the needs of next-gen 5G phones, consistently invested in wideband gap technologies that drive power efficiencies, such as SiC and GaN, and fast-tracked our investment in power management solutions in our Analog business (BMIC, Power Switches), herewith accelerating our evolution from being the world's largest discrete supplier towards being a power management solution provider that empowers innovation to our customers across all segments," outlines Robby.
Semiconductors in the automotive industry
How does semiconductor technology impact electric vehicles' performance and costs?
"Conventional vehicles are far less reliant on semiconductor technology than their electric counterparts, since the latter depends on semiconductor (-enabled) technology for the Powertrain. In terms of semiconductor content this typically implies a 2-6x multiple in Bill of Materials (BoM) value for xEVs compared to conventional vehicles depending on the degree of electrification," says Robby.
"As I indicated earlier, it's all about power efficiency, robustness, connectivity, size and cost of ownership, says Mark. "The Semiconductor components, whether they are the System on a Chip (SOC) or the discrete glue around, they all need to deliver these customer requirements. For xEV the requirements here are increasing as the car is changing from a mechanical to an electronic-driven device."
Vice versa, how are changes in human behavior and ways of transportation changing the demands on semiconductors? What different segments do you identify in automotive now?
"The world is dynamic!" says Mark. "Having an autonomous car can further lead to additional disruptions. For instance, the person in the car will most likely spend more time on other high tech devices or will generate purchases while sitting in the car. Moreover, it can disrupt cities as expensive parking lots can be transferred out of the city. It can even result in less cars as car sharing will be more common. So, the next thing is difficult to predict – as a semiconductor company it's about being agile and jumping on trends and needs in time to be ready for the future and enable the change."
"The onset of 5G will play a key role in enabling full autonomous driving and this will definitely impact the personal use of cars. Clearly, car-sharing becomes a much more realistic reality if the car can drive itself back to the owner after the rental is over," says Mark. "Car ownership, therefore, could become a privilege more than ever before and potentially may lose its necessity label. This could negatively impact the demand for cars, but we should not oversee that there's still a large number of emerging economies that are not yet ready for car-sharing and so this would be a minor trend from my perspective."
Nexperia recently did a project with Ricardo, can you describe why this type of collaboration is important?
"In general, I see that cooperation with external partners is of increasing importance. In an asset and knowledge like industry like semiconductor this can range from IP licensing, reference designs, reliability testing, manufacturing outsourcing toward buy & sell, and increasing time to market. In today's economy you see that sharing knowledge and experience is getting more important to enable state of the art devices," explains Mark.
The team at Ricardo has consistently raised the bar and set new standards in terms of performance and reliability for body control modules and driving experience," says Robby. Obviously, they are the perfect partnerto getan independent opinion and to partner with in development and testing of our GaN FET performance in real-time inverter applications. They are the perfect partner to jointly challenge conventional wisdom when it comes to powertrain etc.."
Conclusion
Semiconductor innovation is fuelled by the demand for a safer, greener, and more efficient world. Robby and Mark illustrate that the major technological advancements of this decade are reliant on the continuing innovation by companies like Nexperia. This is part two of an interview with Mark and Robby. The first part, which highlights their personal career stories can be read here.
---
About the Sponsor: Nexperia
With an absolute focus on efficiency, Nexperia consistently produces the essential semiconductors required by every electronic design in the world: more than 90 billion annually. Products that are benchmarks in efficiency - in process, size, power, and performance - with industry-leading small packages that save valuable energy and space.
With decades of experience, supplying to the world's biggest companies, Nexperia has over 11,000 employees across Asia, Europe, and the U.S., offering global support.