case study
3D Printing As a Sustainable Manufacturing Method
3D Printing is an attractive technology to reduce manufacturing's environmental impact. But what are the unique benefits over traditional techniques?
The Earth is finite. Human activities have increased emissions of carbon dioxide, rising up temperatures and causing extreme weather events. Scientists have observed the world is around one degree Celsius warmer than before widespread industrialisation.
The United Nation's Sustainable Development Goals are the blueprint to achieve a better and more sustainable future for all. Many businesses are now looking for ways to reduce energy consumption and waste, committing to sustainable manufacturing processes.
One of these sustainable technologies – 3D printing (also known as additive manufacturing) – facilitates more efficient designs and reduced waste compared to traditional subtractive manufacturing techniques.
What are the benefits of 3D printing in industry?
One of the greatest aspects of 3D printing is its versatility. Businesses can achieve a range of different results, depending on the material and type of printer used. For example, an engineer may want to create a specific tool for their machine. By selecting a material that's durable and heat-resistant, with high tensile strength, the engineer can print a finished product that perfectly matches their needs perfectly. Additive manufacturing enables companies to create 3D printed tools, jigs, and fixtures in rapid succession. This means machinery can be set up more quickly, variation is reduced during fitting and assembly, and production processes are more streamlined. By using tough, impact-resistant materials such as ABS or CPE, businesses like Ford can print tools fit for a busy production line, whenever they're required.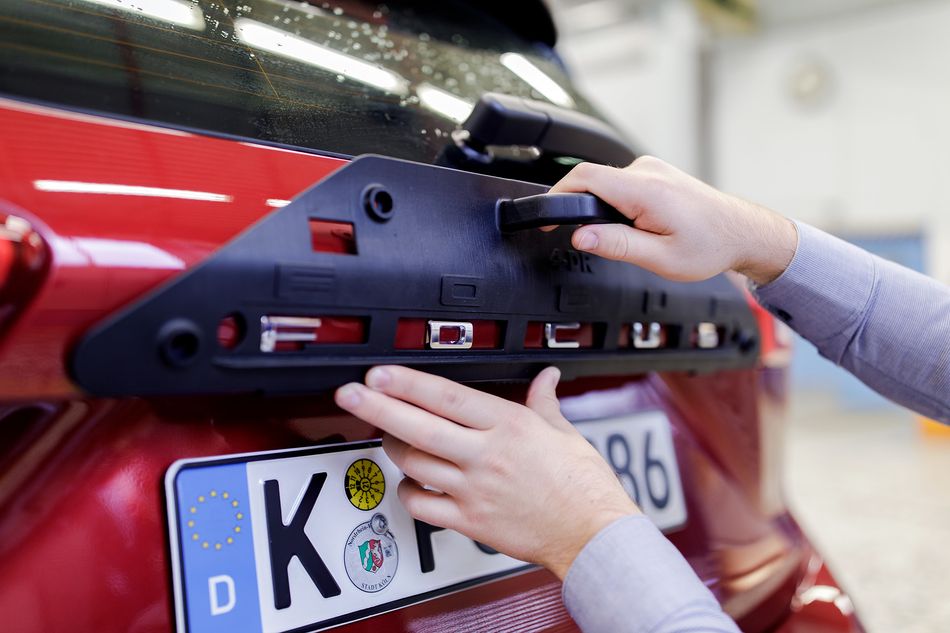 Ford - Car emblem jig.
Enabling digital distribution and local manufacturing
Owing to the accessibility of 3D technologies – manufacturers can now produce parts directly within the company, evolving the supply chain and reducing logistics and travel issues.
3D printing can produce the exact amount of parts ordered, saving raw materials and inventory space, operating by lean manufacturing processes.
Gerhard Schubert GmbH is a global market leader in top-loading packaging machines (TLM). For its digital, robot-based packaging machines, Schubert combines simple mechanics, intelligent control technology, and high modularity – developed through more than 50 years of innovation. And now, 3D printing and a 'digital warehouse' are helping to enhance this solution even further.
Challenge
Top-loading packaging (TLM) machines are able to handle a variety of products of differing shape and size. As such, these machines must be able to be converted into different formats quickly and easily.
Solution
3D printing and a 'digital warehouse' helps enhance the efficiency and ability of TLM machines, enabling customers to print the tools they need, whenever they are needed.
Results
• Cost savings
• More freedom in part design
• Faster iterations
• Decreased lead times for new parts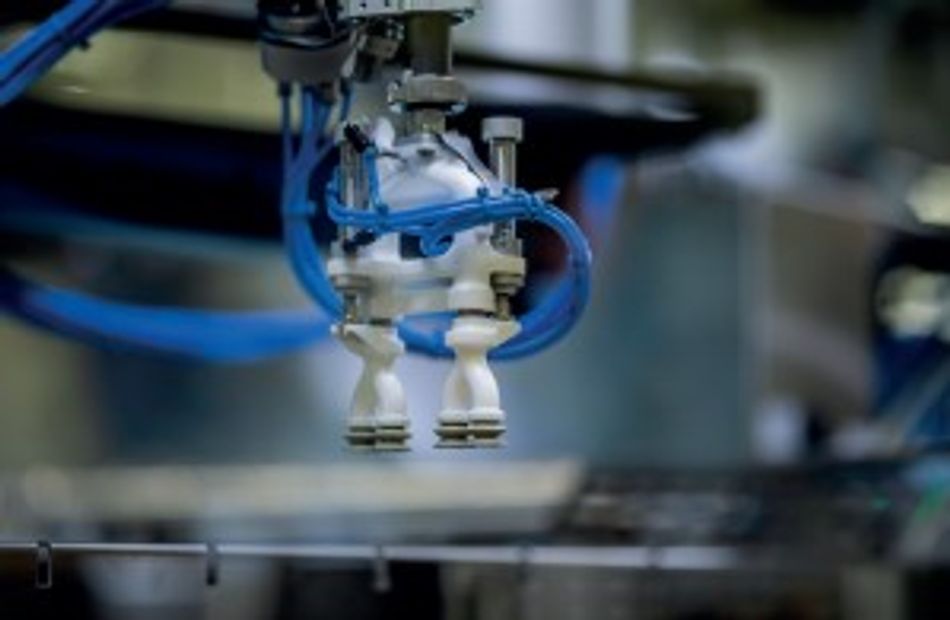 ---
Are you prepared?
Industry is adopting additive manufacturing at an exponential rate, it is critical to be equipped with the skills needed in employment.
It is imperative that individuals experience these ground-breaking technologies today, to futureproof UK manufacturing in a globally competitive marketplace and address the many global issues we face.
Get in touch with our education specialists today on 01257 276 116 or email us at enquiries@createeducation.com to address digital knowledge and skills gap.